CAPTURED: Suspect in theft of $4,500 E-bike in University Place shot during fight over stolen goods


PIERCE COUNTY -- A burglary suspect who was shot last Friday at an apartment during a dispute over stolen goods is in the Pierce County jail and a mom and pop business has their $4500 electric bike back after it was taken from their store on June 23.

The Pierce County Sheriff's Department says tips started coming into Crime Stoppers of Tacoma-Pierce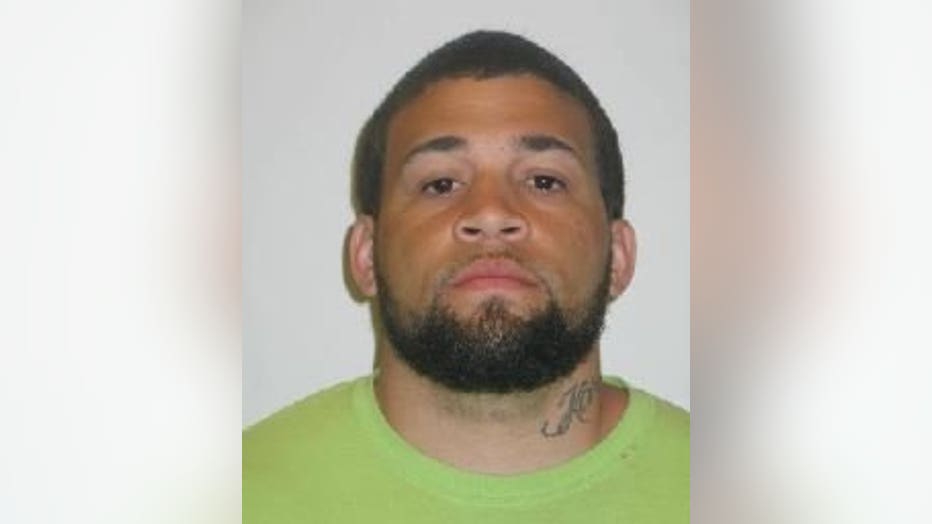 County after surveillance video of the burglary was shown on Washington's Most Wanted identifying the suspect as Christopher M. Smith.  "It was actually someone who knew the person that actually came forward and part of that was due to the money that was offered to help," said owner Heather Easley. Based on the information provided, officers were able to locate the stolen bike at a home on South 41st Street.

When they tracked Smith to the Hidden Hills apartments last Friday, officers say he jumped out of the window to escape.  He returned about 4 hours later and got into an argument with the son of the 65-year-old woman who lived there.  She had called her son for help because she was afraid that Smith might hurt her.  Smith and her daughter were allegedly trafficking stolen property from the home.   The woman's son shot Smith in the stomach during a fight.  After he was treated at the hospital, officers arrested Smith on Monday.

He was booked into the Pierce County jail for Theft 2nd Degree, Burglary 2nd Degree and Retail Theft 2nd Degree for shoplifting from the Fred Meyer store in University Place. His girlfriend was also arrested.

Smith admitted that he stole the bike after being confronted with the video evidence and told officers he did it because his girlfriend told him to do it to get money for drugs.

Officers returned the stolen electric bike to Wattzup E-Bikes with only a few scratches. "We were glad to get the bike back and we were also glad to get the suspect in custody because this is somebody who was out doing other property crime who was making a living doing it so hopefully we put an end to a property crime streak," said Det. Troyer.

Smith is Washington's Most Wanted Capture #1105 thanks to tips from our viewers. "We really appreciate Washington's Most Wanted. All their efforts in getting our bike back because it was almost immediate that tips were coming in, phone calls we received, emails and here is the bike back so it took just three days to get the bike back and we appreciate everybody's efforts," said Easley."

PIERCE COUNTY -- A burglary suspect shattered more than just a window pane at Wattzup E-Bikes in University Place on Sunday.  Just after 5:00 a.m. he stole a brand new red and black Atom Lynx 6 27.5 Pro electric bicycle.

"We are a small family-owned business and that bike that was stolen was about $4,500," said owner Heather Easley.

The suspect came prepared with tools to cut the chains and cables securing the E-bike that he rode away from the store.

Officials are searching for a burglary suspect accused of stealing a $4,500 bike from a University Place business

Pierce County Sheriff's detectives are asking for the public's help to identify him. The suspect was wearing red shoes and appears to be only about 5 feet 6 inches. Crime Stoppers of Tacoma-Pierce County is offering a cash reward of up to $1,000 for any tip that identifies him.

"We offer rewards for theft and burglary cases because we know these suspects are doing this on a daily basis and that's how they're making a living and over time they're responsible for a lot of our crime," said Det. Ed Troyer.

Heather and her husband also operate the Down Right Cozy Fireplace Shop in the same building at 27th St. W. in University Place. They are now planning to install a loud alarm to their surveillance system to scare off any future burglars.

"It just hurts to know that there are people that are willing to take. We work hard and it's disappointing that people feel like they can just come in and take things and do that," said Easley.

If you can identify the suspect, you will remain anonymous. Submit his name and any other info on his location or photos of him to Crime Stoppers of Tacoma-Pierce County through the P3 Tips App on your cell phone or call 1-800-222-TIPS.