Charges filed in crash that killed pregnant woman


TACOMA -- A man suspected of causing a crash that killed a 34-year-old woman expecting a child was charged with vehicular homicide in Pierce County Court Wednesday.

Anderson Hamilton, 48, was charged with homicide and two counts of vehicular assault for allegedly causing the severe crash that killed Shanna Huttenstine of Puyallup Tuesday morning.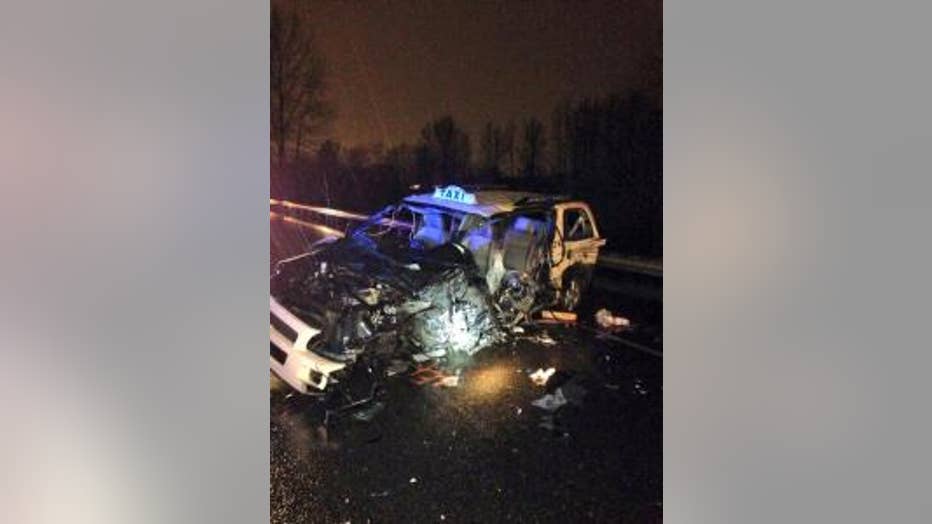 Huttenstine was riding in an Ace Taxi heading northbound on SR 167 when Hamilton's pickup truck allegedly crossed the center line and struck the taxi head-on.

Huttenstine was pronounced dead on the scene. The taxi driver was taken to the hospital and treated for serious injuries.  Huttenstine's fiance was also riding in the taxi, and he survived with minor injuries.

Hamilton was largely uninjured in the crash. Police said they found hypodermic needles and weed in his pockets following the crash. He refused a field sobriety test by a field recognition expert, but Washington State Patrol Troopers deemed him to be under the influence of drugs.

Toxicology results are pending, Pierce County Prosecutor Mark Linquist said.

The crash is still under investigation.