Child dies, 2 others hospitalized after separate fentanyl exposures in Pierce County
PIERCE COUNTY, Wash. - Pierce County detectives are investigating two separate fentanyl exposure incidents after one child died, and two other children were hospitalized over the weekend.
The first happened before 4:30 a.m. Saturday, a man called 911 to report his 2-year-old daughter was deceased at their Spanaway home.
When deputies and medics arrived at the home, the girl was pronounced dead.
The father told investigators he fell asleep with his daughter when he woke up and found his daughter not breathing.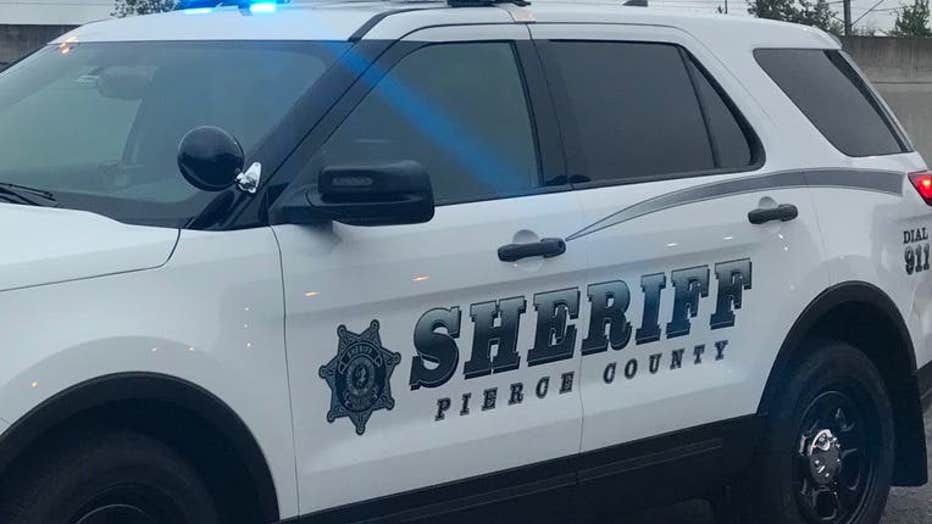 According to the Pierce County Sheriff's Department, the medical examiner's office told detectives the girl had a significant amount of fentanyl in her system.
Detectives went back to the home to serve a search warrant and talk to the 33-year-old father again. There was probable cause to arrest him for first-degree manslaughter.
The second overdose happened Sunday morning. Deputies responded to a report of CPR being performed on an infant in Puyallup.
When deputies arrived, they were told a child had put a piece of foil, that possibly had fentanyl on it, in their mouth. Central Pierce Fire said this was possibly an overdose.
The child was taken to the hospital, and his 3-year-old brother was also taken to the hospital to be checked out, and he tested positive for fentanyl exposure, deputies said.
RELATED: Washington counties to receive millions in opioid lawsuit payouts
Detectives interviewed their 33-year-old father and arrested him for reckless endangerment.
"These two tragic incidents could have easily been prevented. Fentanyl is extremely dangerous and has no place in a home with children. Anyone struggling with drug addiction should seek treatment. This is a continuing problem in all of our communities in Pierce County, Washington State, and the rest of the United States," the Pierce County Sheriff's Department said.
On Monday, deputies responded to Cougar Mountain Middle School in the Bethel School District for a reported overdose.
Investigators say a 12-year-old overdosed on fentanyl-laced Xanax around 8 a.m.
According to deputies, a student reported the 12-year-old boy was unconscious. A nurse said the child had no pulse, and used naloxone on him.
"The nurse had to do CPR. That's not normal. Kids should not be overdosing in our schools," said Sergeant Darren Moss with the Pierce County Sheriff's Department.
Moss said the boy regained consciousness as medics arrived at the school. 
"You think you're using heroin. You're wrong. It's cut with fentanyl. You think you're using methamphetamine. You're wrong it's cut with fentanyl. It happens every day. It happens all over the country. It's happening right here in Pierce County, and we all need to do something about it," said Moss.
Officials with the Bethel School District tell FOX 13 News they are aware of the dangers of drugs within the community, and encourage parents to speak to their students.