Couple pleads guilty to sex on plane; man calls it 'biggest mistake' of his life
MEDFORD, Ore. -- A man who pleaded guilty to engaging in oral sex in his seat on an airplane said the incident cost him his job, his reputation and "damaged the legacy I had worked 10 years to nurture and grow."

According to the Medford Mail Tribune, former Oregon vitner Christopher Martin and Medford salon technician Jessica Stroble recently pleaded guilty in U.S. District Court in Las Vegas to a federal misdemeanor charge of disorderly conduct for engaging in oral sex on an airplane on June 21 in the plain view of passengers. They were fined $250 each for their action.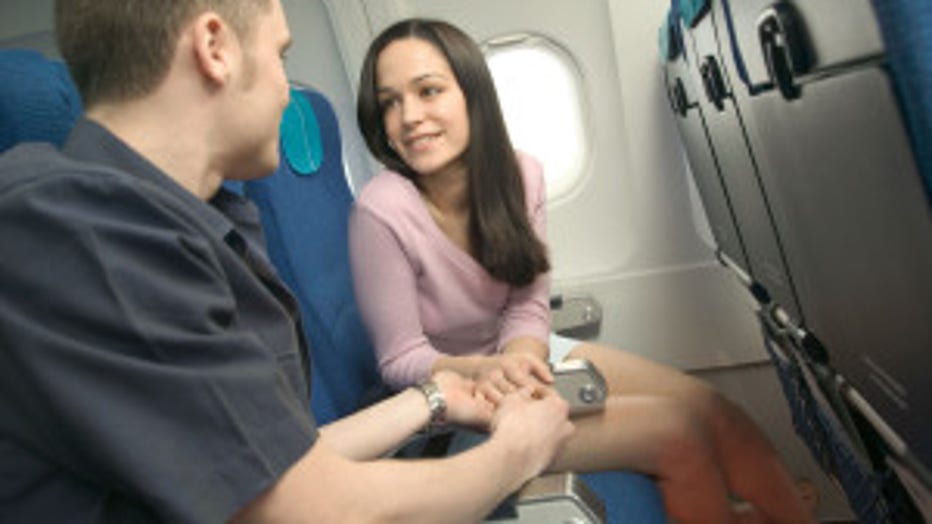 But for Martin, the humiliation of national recognition from the incident was much worse than the monetary fine.

"I have made many mistakes in my life, none greater than this one," Martin told the Mail Tribune.

AN FBI affidavit obtained by the Mail Tribune states that Martin and Stroble performed the act during an Allegiant Air flight from Medford to Las Vegas on June 21. Martin exposed his genitals and twice joined Stroble in sex acts in their seats despite warnings from flight attendants, who repeatedly told them to stop.  Other passengers witnessed the act  and grew upset, the Mail Tribune reported.

"This is not the sex education I wanted to give my teenage sons," one woman said in the FBI affidavit.

Martin denied being exposed to passengers and flight attendants, but said he pleaded guilty to put the case behind him.

"My actions were clearly inappropriate and inconsiderate," Martin told the Mail Tribune.