Crews working to clear landslide near Elbe, one of many after wet week


CARLSON, Wash. -- It's the latest example of our "extreme" hazard for landslides across the northwest. Mud, rocks and debris covered SR-7, forcing crews to close the state route between Elbe and Morton late Saturday night.

"It was about 200 feet long and probably 4 feet tall over the road," described WSDOT's John Ashe, working to clear the roadway.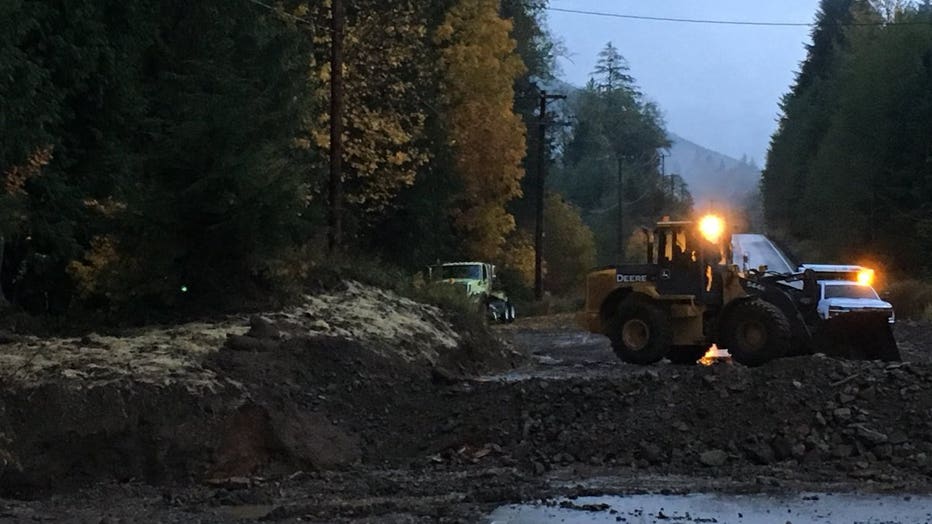 This slide is the latest after a series of storms dumped 4- to-10 inches of rain over Western Washington since Tuesday. According to the National Weather Service, SR-7 near Mineral received more than 8 inches of rain in that area.

"With the heavy rainfall we've had closures on several roads, this just happens to be one of the main ones," said Ashe.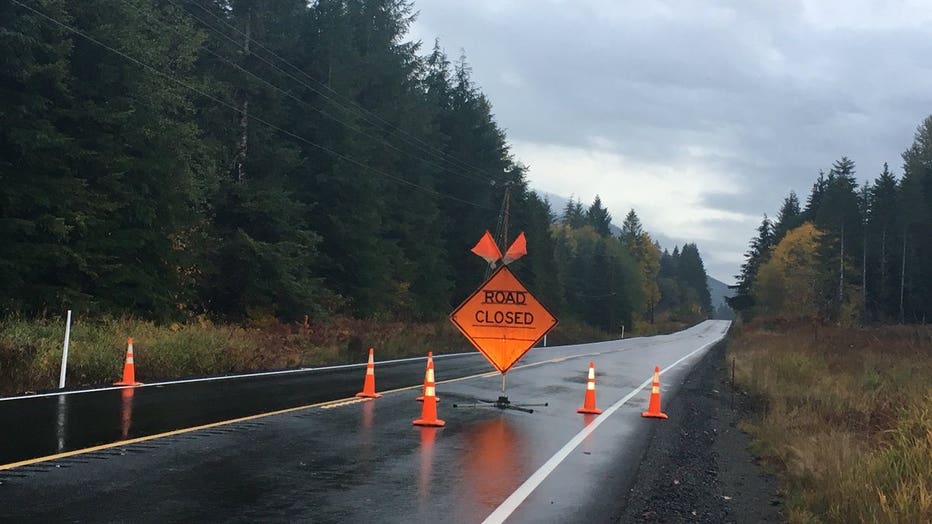 SR-7 is not the only route were slides detoured drivers Sunday.

Public works crews in Chelan County closed South Lakeshore Road after a slide sent mud and debris across the road Sunday morning.

Three days prior, a similar scene -- this time instead of a road, a landslide damaged an Edmonds home, forcing evacuations in Snohomish County.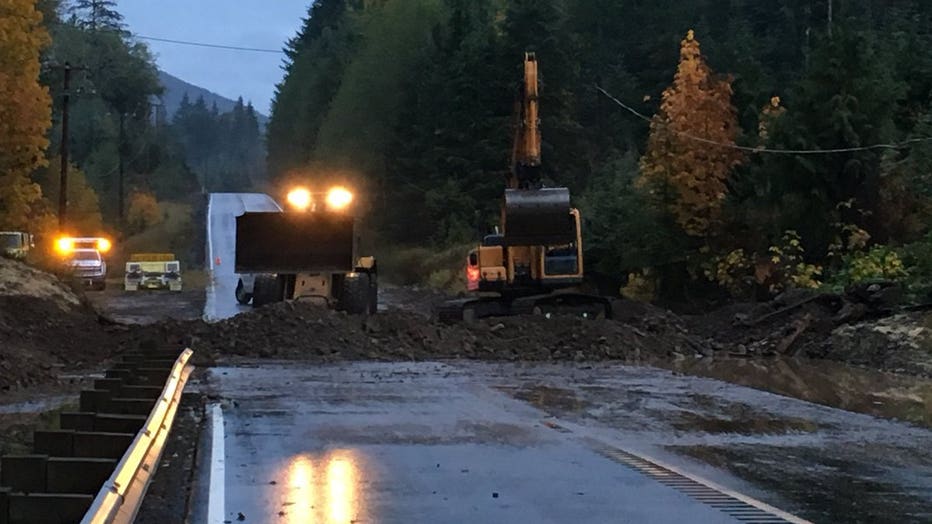 "Just the last couple of days it started raining real heavy—especially last night," said Ashe.

Washington's Department of Natural Resources has almost all of Western Washington under "extreme" threat for shallow landslides based on antecedent rainfall and 24 to 48-hour predicted rainfall.

"The risk is heightened when you get massive downpours all at once," said Joe Smillie with the state Department of Natural Resources. "Especially when you go through a summer where we didn't have much rain at all."

According to DNR, landslides are one of the most common and devastating natural hazards in the Pacific Northwest and not uncommon in Western Washington because of hilly terrain and frequent wet weather.

"We've had all of this rain in a short period of time that loosens the soil and reduces the friction that holds land onto slopes," explained Smillie.

The DNR says there are a few things you can watch for.

Signs of Landslide Activity:

According to DNR, the presence of a previous slide is also one of the biggest risk factors for another to occur on the same site.

"This is small compared to last years," said Ashe.

WSDOT crews said the Saturday night slide along SR-7 is the exact same location for a slide that happened in 2016.

"Last year we had one that was probably three times the size if not more," described Ashe.

WSDOT says additional backup crews are expected to arrive Monday. Crews couldn't say for certain but expect the road will reopen sometime early this week.