Deputies: Man terrorizes Sequim in hit-and-run, chases after kids in truck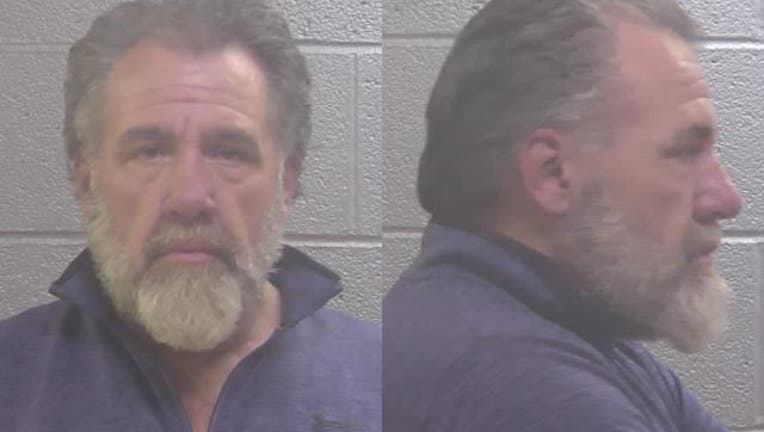 article
SEQUIM, Wash. - Clallam County deputies arrested a man who they say terrorized kids in Sequim with his car, crashing into a teen's car and speeding after children in a church parking lot.
A mother called 911 on Saturday around 4:07 p.m., reporting her teenage children were struck in a hit-and-run while driving near Ward and Woodcock Rd.
She said her child came home after the incident and told her, and she called the Clallam County Sheriff's Office right after.
According to police, an investigation revealed that 59-year-old Sequim man John Barcellos tried to ram the teen's car three times, and managed to hit it once. Two other juveniles were in the teenager's car at the time, and no one was injured in the crash.
Barcellos reportedly sped off after hitting the car.
Deputies developed probable cause to arrest Barcellos for three counts of second-degree assault and hit-and-run.
Then around 9 p.m., deputies received a call from a church north of Sequim. The caller said her four young children were playing in the parking lot, when an older man drove up to them, cursed at them and "told them to leave of he was going to kill them." The kids ran home, and the man drove at them to scare them off.
The children provided a description of the vehicle.
Deputies arrived at the church and spoke with Barcellos, developing probable cause for second-degree assault. They talked with him for 15 or 20 minutes to convince him to get out of his car and surrender to deputies, but he started the car and began to move away.
A deputy supervisor pulled in front of Barcellos' car, but he got around and sped off northbound.
RELATED: Trial begins for 3 Tacoma officers charged in death of Manny Ellis
Patrol cars pursued Barcellos north on Sequim-Dungeness Way and attempted two PIT maneuvers, but missed. Deputies followed Barcellos to a roundabout at Woodcock and Sequim-Dungeness Rd, where he sped through, struck the curb and flew off-road into a field.
Deputies took Barcellos into custody, then booked him into Clallam County Jail for second-degree assault, eluding police, obstruction and resisting arrest, as well as previous charges of three counts of second-degree assault, and hit-and-run.