Firefighters rescue 600-pound bull from Oregon riverbank (PHOTOS)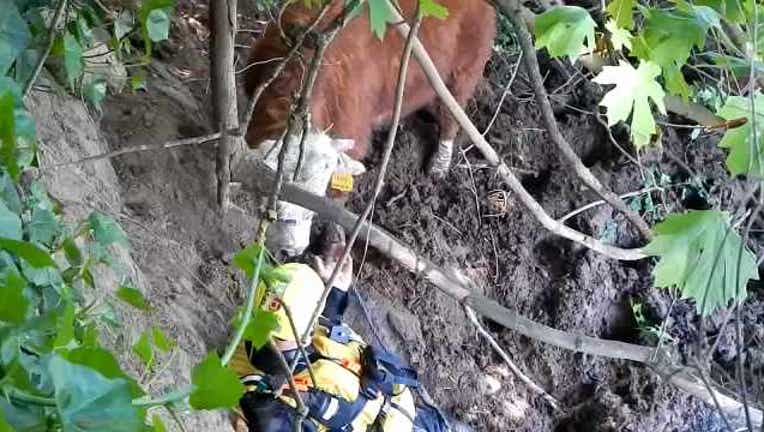 article


(CNN) -- Forget cats in trees. Oregon firefighters rescued a 600-pound bull from a riverbank this week.

Firefighters with Tualatin Valley Fire & Rescue were called to help after the prize-winning bull, Patrick, fell down a steep embankment and got stuck.

The bull's owner reportedly told firefighters the bull was friendly -- and indeed he was. Images released by the department show firefighter Blake Reichel cozying up to the creature.

Firefighters decided to take the bull back up the way he came down, tying a rope to his harness, KPTV reported.

"We just continued to pull and push him up there, and as soon as he saw light -- and figured he was close to home -- he really started going," Reichel told the affiliate.

According to a statement from the fire department, Patrick kept calm during the Wednesday rescue, which lasted about an hour. The bull was not injured.

"It's not a very frequent call," Reichel said, KPTV reported. "It's amazing. Every day we do the job, nothing's ever the same."