Four shootings, 3 fatalities within one week in Central District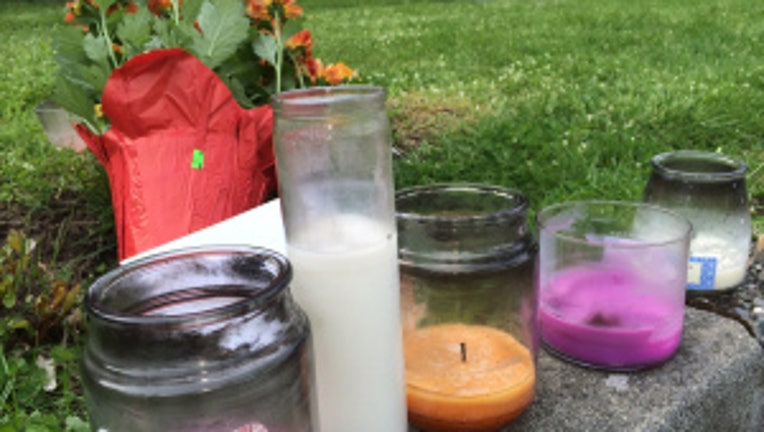 article
SEATTLE - Four shootings with three fatalities in one week have neighbors on edge in the Central District.

On 28th Ave South there are two memorials within two blocks, both crime scenes are near sidewalks where children play.

The latest shooting  happened Friday night.

"I heard the shots boom boom boom I ran outside," witness Norman Owes said.

Shot multiple times a man was fighting to stay alive. There was little Owes and his wife Ellen Larkins could do.

"He took a breath and right there I knew he took his last breath," Owes said.

"I held his hand when he took his last breath," Larkins said.

The man died right across the street from the couple's home.

They left behind flowers and kinds words on Saturday hoping it would bring a little bit of comfort to the victim's family.

"That's the one thing you can't replace is a life," Owes said.

Just the night before on Thursday,  a 20 year-old man was also shot and killed on the same street .

"Maybe its retaliation I don't know," Owes said.

With no suspect descriptions, police say it's unclear if the shootings are related.

"It just never ends it's sad and it's disheartening but worst of all it makes me not want to answer the phone at night because I don't want it to be one of my kids," Larkins said.

So far in the Central District there have been four shootings in just one week, three of them deadly.

The first deadly shooting happened on April 19 when a 24 year-old man was killed near East Union St and 22nd Ave.

"Something like this it takes the community to step up and join together," resident Teresa Powers said.

Neighbors say shootings are nothing new in the neighborhood but the sudden spike in violence has people breaking down.

"The more we can get adults to get involved with the youths the more knowledge we can give our youths that will solve all the problems here," Owes said.

Police have not ruled out gang activity and they are increasing patrols in the area.