Hindu temple in Bothell and nearby school vandalized with hateful words
BOTHELL, Wash. -- Instead of meditating inside a Hindu temple, Chain Devidas was sweating outside.

"It's tough," Devidas said Monday.

Someone spray painted a swastika and the words 'Get Out' on a wall of the temple.

The temple wasn't the only building targeted.

Skyview Junior High, a block away, was also tagged with a swastika and the words, 'Muslims Get Out'.

"When it happens here it tells you it's not in a certain part of America, it's in the mainstream, it's in a very intellectual place like here in Bothell, so I'm very surprised," temple member Ketan Shah said.




Hindus across the world were celebrating the Great Night of Shiva on Monday night. By the time worshipers pour into the Bothell temple for the religious tradition, Devidas will make sure the words are gone.

"I'm going to try to get this cleaned up for the celebration," Devidas said.

But the image spread quickly, bringing Hindus from all over Western Washington to drive by. One man says his 11-year-old son was scared to visit the temple.

"He said, 'Dad, I am not coming here anymore here,'" Thampipillai Thilakarjah said.

But others say they won't give the culprit the satisfaction.

"The way I look at it, I don't think they are as hateful as showing one's ignorance," Devidas said.

Now the community is showing their support, posting signs of support around the neighborhood and writing cards penned with kind words in hopes of erasing the ugly ones.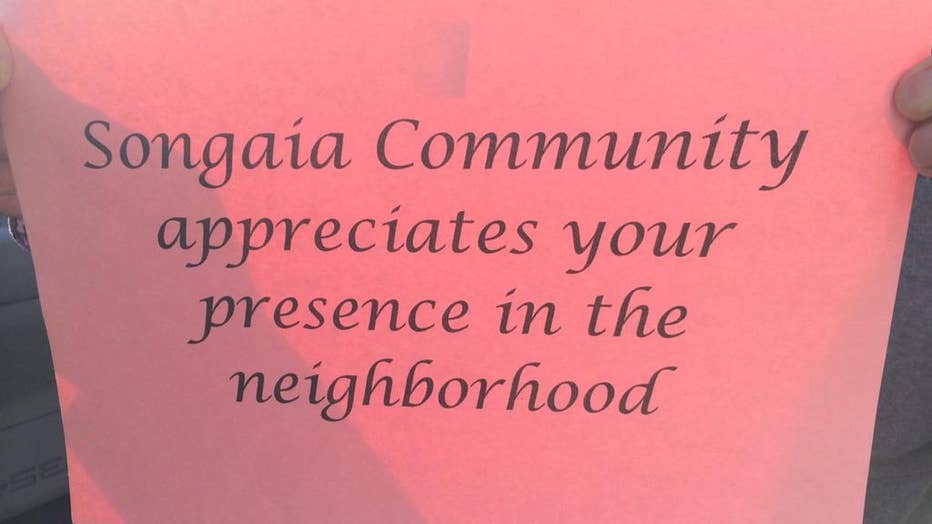 The Snohomish County Sheriff's Office is investigating the vandalism at the temple, and Bothell police are on the case at the school.

The Northshore School District says the same person could be responsible for both scenes.