Horse rescue in Maple Valley will stay open despite rising costs, owner says other rescues also struggling
MAPLE VALLEY, Wash. - The Serenity Equine Rescue in Maple Valley has been protecting, sheltering and healing abused, neglected and abandoned horses for nearly two decades. 
However, not long ago, owner Patricia Clark was concerned she would have to close the rescue due to a number of factors that are impacting animal shelters nationwide.   
Many rescues are in a tough position right now due to rising costs, while at the same time, donations have dropped and more and more people are surrendering their animals, creating the perfect storm for rescues.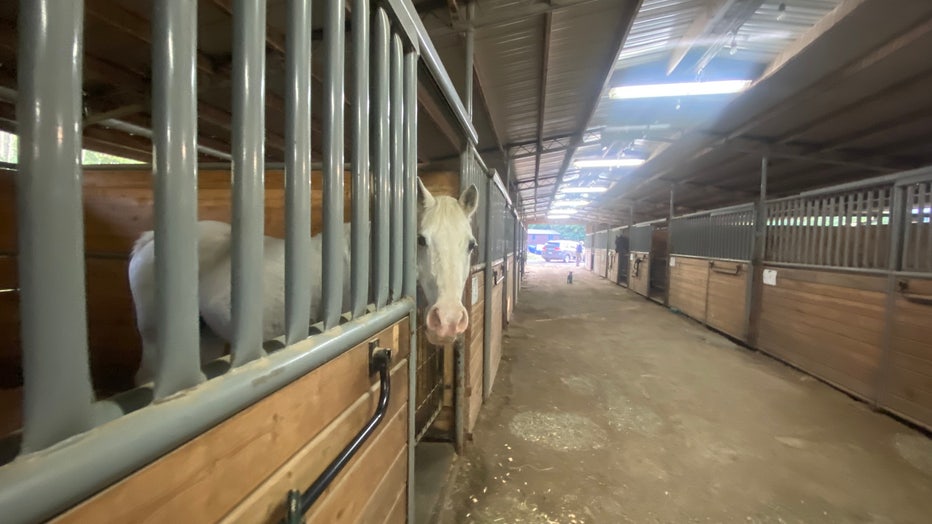 When it's dinner time at Serenity Equine Rescue & Rehabilitation, the horses know what to do. Each heads to their stall as "horse mom" Patricia Clark shuts the gate behind them. The rescue has provided a soft landing for hundreds of horses since it opened around 17 years ago. 
"We are here to take care of abandoned abused and neglected horses, that's our mission," said Clark.  
Nearly 20 horses live there currently, alongside two schnauzers and Jo Jo the rescue pig.  
"Radish" one of the equine residents, was saved alongside another horse and brought to Serenity Equine Rescue following a house fire. 
"She really loves to be groomed and so forth now. She had a pretty hard life. They were basically not fed. We took them out in the dead of winter. They had no water," said Clark. 
Recently, Clark had been pondering the unthinkable. She had been considering closing the doors due to the rising cost of vet care, supplements and feed. She says hay prices alone jumped at least 50% since 2021. The rescue now spends around $42,000 on hay yearly.  
Meantime, donations have also dropped.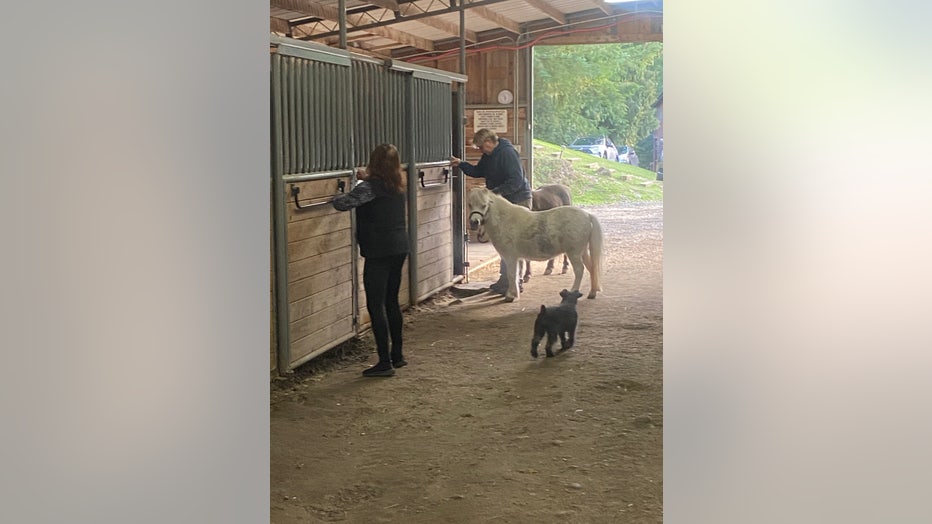 "Donations are a little bit hard to come by these days as people don't have as much money available to them to give away," said Clark. "The cost of what we need to care for these animals has really increased significantly this year. So between not having the money come in as we usually did and the cost of things it's been really rough."
The number of animals in need has also grown. Clark says people contact her daily, pleading with her to take their horses.    
"While we see our donations go down, we are seeing our costs go up and what that means really is we can't pay for as many horses as we normally would."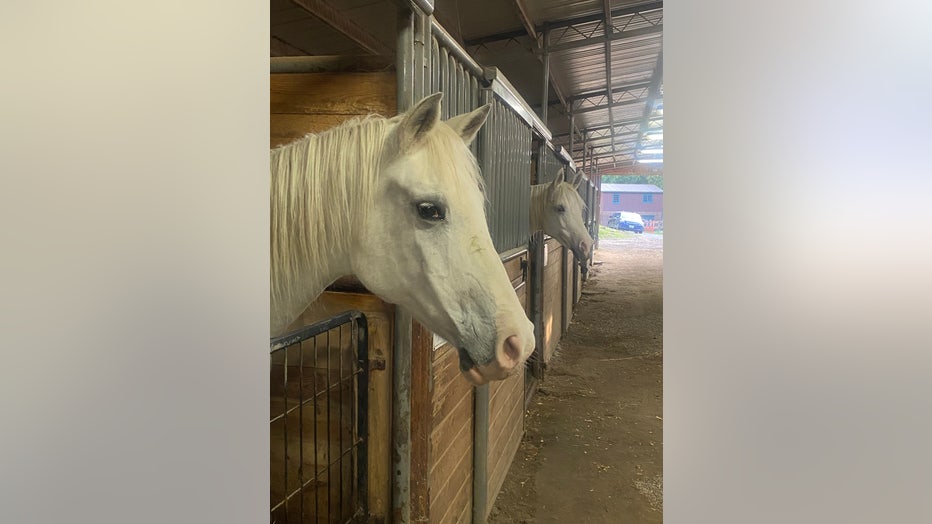 A fall fundraiser has helped.  However, Clark is also hoping a corporate sponsor steps in at some point.  She is also asking smaller donors to consider reoccurring donations.  She says if people send in $5.00 to $15.00 a month, it all adds up.    
In order to lower costs, the rescue is also accepting fewer horses at this time. At one point, the rescue was taking in more than 30. Currently, it's accepting around 20. 
However, Clark says the important thing is that the rescue will stay open, to keep as many animals as possible safe. 
"We had that discussion with the board. I'm pretty tenacious, and I guess that's why I'm here after 17 years," said Clark. 
You can check out the rescue's website, Facebook, or Instagram pages for more information on how to donate or volunteer.  
"Volunteers are the heart of serenity, we cannot get by without volunteers," said Clark. "We are always open to have new volunteers come in."