Kellogg Middle School makes tunnel of love for special needs runners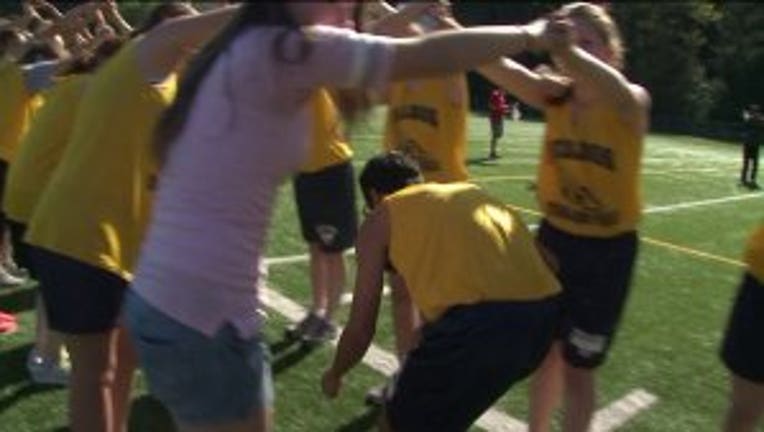 article


SHORELINE-- Kellogg Middle School has something special happening on the track field.

The school has several special needs students who participate in track. At every home meet, the track team makes a long line, holds hands high and make a "tunnel of love" for them.

On Thursday afternoon, they were joined by the opposing team from Brier Terrace Middle School. The students hooted and hollered as the kids ran through the tunnel, big smiles on their faces.

Jairo Montalvo and Christian Anderson both placed first in their respective races.