Lewis County man stumbles upon 300 bricks of dynamite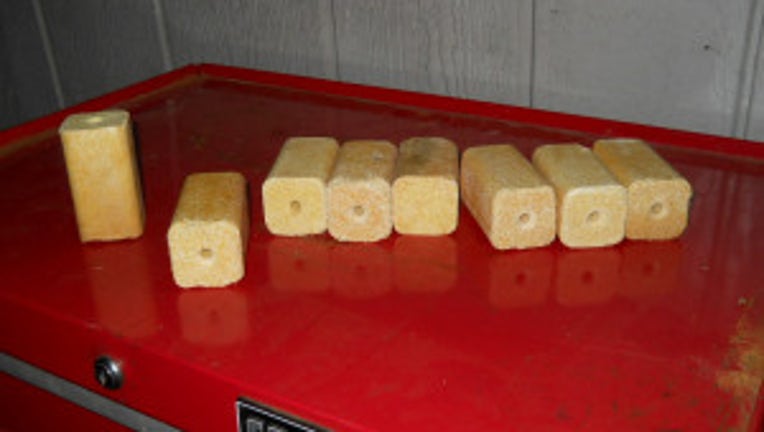 article
TOLEDO, Wash. -- A man walking through a private property forest stumbled upon a large "U.S. Military" crate containing about 300 bricks of "highly stable" dynamite Monday night in Toledo, the Lewis County Sheriff's Office reported.

The man was walking around 8 p.m. near the 100 block of Spotted Doe Lane when he spotted a large, partially buried crate with a U.S. military marking. The man told Lewis County sheriff's deputies he pried open the crate and found 300 bricks of what he thought was dynamite. The man then took eight of the bricks home to "further examine" them before calling the sheriff's office.

A Washington State Patrol bomb technician was called to the property to examine the crate and determined the yellow bricks were indeed explosives. The crate was removed Tuesday morning.

According to the sheriff's office, the dynamite is believed to come from a deceased property owner who was known to bury large quantities of dynamite around his yard. In December 1998, a 56-year-old man was killed by a dynamite explosion in nearby Classe Road. Investigators said the the man had placed dynamite in the back of his tractor trailer and was traversing a field when the dynamite exploded. The man worked in the explosive industry and was known to bury boxes of dynamite around his property. Police found several boxes at the time of his death, but imagined many more were buried around the man's property.

The sheriff's office cautioned anyone who comes across dynamite to immediately call 911.

"This incident could have turned out much differently had the dynamite been unstable," Lewis County Sheriff Steve Mansfield said. "This is a good reminder to everyone that if you find something suspected to be an explosive, to call 911 immediately and not touch or transport it."