Little girl loses beloved 'Blinkie' out of window on highway, resulting in two-vehicle, no-injury accident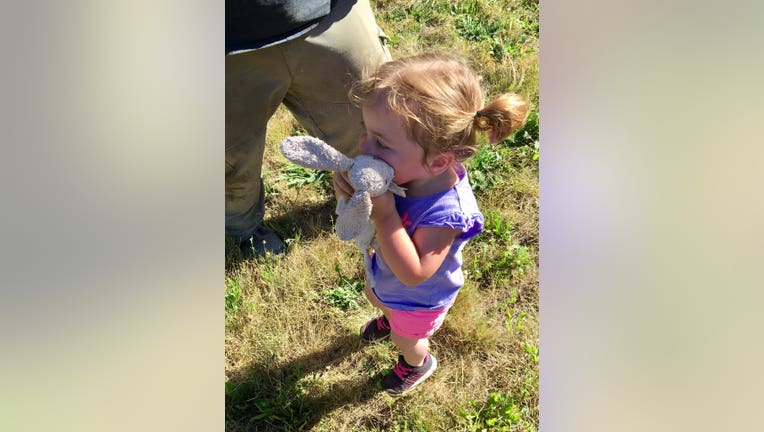 article


PORT TOWNSEND, Wash. -- A father's ill-conceived attempt to quickly retrieve his daughter's beloved "Blinkie" after she accidentally tossed it out of his pickup truck resulted in a two-vehicle crash on State Route 20 just outside of Port Townsend, the Washington State Patrol said.

No one was hurt.

"Blinkie suffered some road rash, but is in good hands," Trooper Chelsea Hodgson tweeted afterward.

The father was driving home after picking up his 2-year-old daughter from day care in Port Townsend, Hodgson said. The window of the pickup was down.

"Somehow, Evina accidentally tossed Blinkie out the window," Hodgson said. "Dad, reacting to his very upset daughter, pulled to the shoulder and attempted to make a U-turn to go back and retrieve the beloved toy. While executing the U-turn, he was struck on the driver's side by another pickup truck."

Dad was issued an infraction for failing to yield the right of way, the trooper said.

"While handling the collision scene, Troopers retrieved Blinkie who was laying on the shoulder, who was then reunited with Evina, who jumped up and down with glee and gave Blinkie a big kiss, refusing to put Blinkie down."