Mudslide debris field is tough on search dogs' paws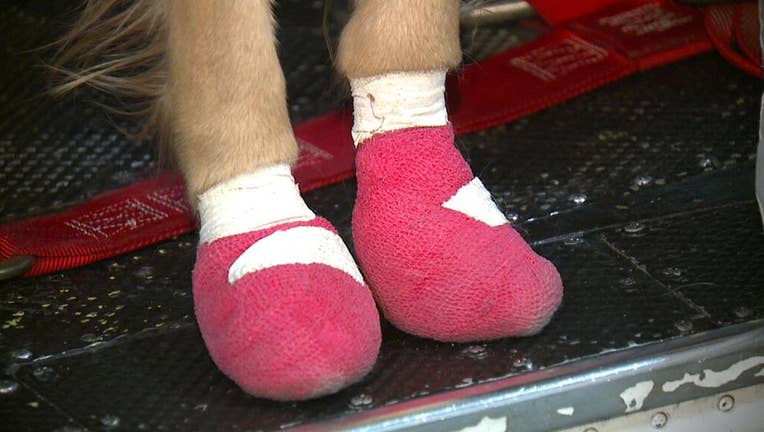 article


SEATTLE -- Joanne Varney, a volunteer with the King County Search and Rescue team, and her 7-year-old Labrador retriever spent four days looking for victims of the Oso mudslide -- and Maddee's paws are still recovering.

"This is because of the mudslide; it was just way too hard. They (the search and rescue dogs) did long hours, the conditions were hard," Varney said.

"You have to think about it like when you go to the beach, you're on the sand and the calluses on feet. Well, the same thing happens to the dogs. They're always in water out there and then you're asking them to jump on sticks and logs and stuff. And by the time we were done, her feet were all red."

Varney said Maddee will be just fine in a day or two.

They are two of  nearly 600 volunteers that make up the state's largest Search and Rescue team.

Heather Cutting and her dog Tryon are another pair who volunteer and try to stay ready for anything.

"You arrive on scene and what started out as a missing child in the woods turns into, well, maybe he's in the river and now you need to shift gears," Cutting said.

But the search dogs are just one of eight different specialized teams that respond to a disaster.

"I'm a member of the 4X4 unit and the Explorer Search and Rescue team," said Garth Brown, president of the King County SAR Association.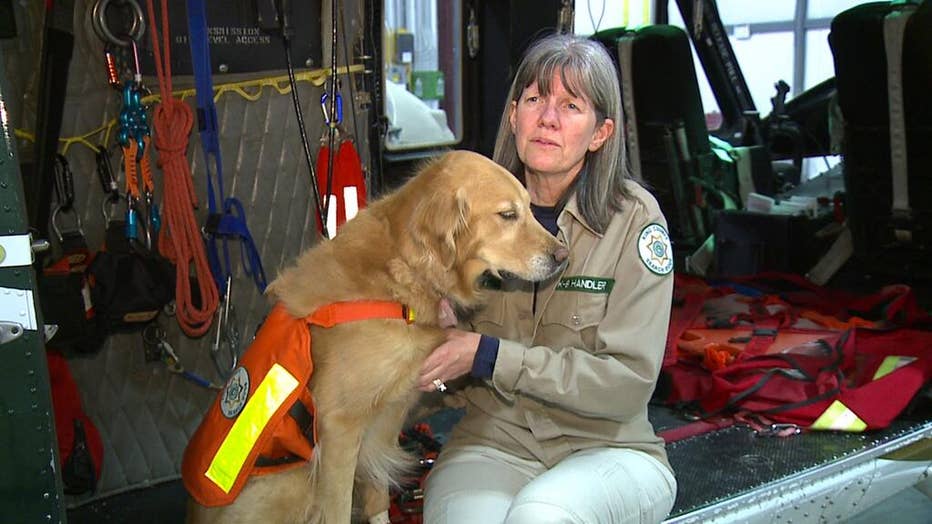 Maddie with her handler, Joanne Varney, a volunteer with King County Search and Rescue. (Photo: KCPQ-TV)


He is just one of many civilians who put their lives on hold when someone goes missing.

"The Explorer search and rescue unit is the primary ground search unit and provides the bulk of the manpower in your typical ground searches,"  Brown said.

There are also horseback volunteers, man trackers, ski patrol and mountain rescue -- with all of these units are looking for more volunteers.

"We love to have people come to us who have intermediate climbing experience and active interest in being in the outdoors and helping people," explained Robert Coleman, training director of Seattle Mountain Rescue.

But before you sign up, there is one thing you need to know.

"All of that training, we undertake on our own dime. If you're going on missions, you use your own vehicles, you're paying for your own gas. The gear you take is your own," Brown explained.



But though the missions can be long and they are not paid, the reward comes from knowing how much these men and women help their communities.

"The reason why I joined search and rescue was I wanted to be able to give back. And at the time I had young kids and I thought , If my kids ever went missing, I would want someone out there like me out there to find them," Varney said.

If you would like more information about the training academy taking place next month, or more about volunteering for the King County Search and Rescue, just log onto http://kcsara.org.