Promises not kept at Monroe state prison; officers say safety is on the line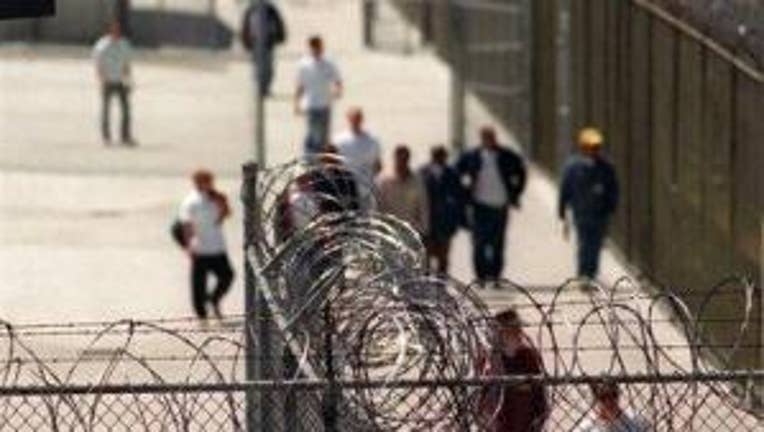 article
The Washington State Reformatory at the prison in Monroe is home to some of the state's most dangerous criminals.

Inmates like Kwan Mak, Brian Bassett and Kenneth Hovland are housed there. Mak gunned down 13 people in Seattle's 1983 Wah-Mee massacre. Bassett slaughtered his entire family in McCleary in 1995. Hovland kidnapped and murdered 16-year-old Brenda Jones in 1981.

Jones was walking to Lynnwood High School for a field trip when Hovland grabbed her, drove her to a swampy area, then raped, strangled and stabbed her.

"It needs to be taken very seriously that they are very dangerous people, and somewhere along the line the people making decisions have forgotten," said Terry Hutchins, a nurse at the Monroe Correctional Complex.



Hutchins lost one of her good friends 18 months ago when Monroe inmate Byron Scherf strangled guard Jayme Biendl to death in the prison chapel. Scherf was serving a life sentence for raping two women and setting one of them on fire. Despite that violent history, he was allowed to volunteer in the chapel where Jayme worked alone, because he had been a "model prisoner" for 10 years.

That kind of thinking may have cost Biendl her life, so the state Department of Corrections said it was time for a change.

"Just because you can maintain appropriate behavior for the last 10years doesn't mean you're safe to be put in a situation where you might capitalize on the opportunity to harm staff," said Monroe Associate Superintendent David Bustonaby during a tour of the prison last November.

Bustonaby committed to reviewing the files of all life-without-parole inmates working in areas under limited surveillance and promised that offenders who had committed violent predatory crimes against strangers would no longer be assigned to those jobs.

The same day, Corrections Program Manager Michele Wood told Q13 Fox News they would take it a step further.

"We're moving to a minimum, medium custody (of) offenders who are within five years of being released," said Wood. "A lot of our life-without-parole offenders have been removed from the Reformatory. We still have a few of them."

Last month, Bustonaby was asked again if those inmates had been transferred.

"Yes. We determined we needed to look at a shorter-term offender who is more transitional and reduce our number of life-without-parole offenders here," said Bustonaby.

Q13 FOX News requested a list of all the life-without-parole inmates still incarcerated at the Reformatory who work in jobs outside a security area known as Gate 7, and it was discovered that 75 men determined to be too dangerous to ever be let out of prison were still working as groundskeepers, plumbers, carpenters, etc.

Of those 75 offenders, nearly half are convicted killers and rapists. Most work in a building classified as LVLSP, which means low visibility, low staff presence.

Bustonaby was shown a copy of the list and asked why those inmates were still working there.

"When we reviewed it, I'm not sure exactly why these particular ones were left, but we do find that a population of offenders serving life have a stabilizing effect. This is their home. They're able to encourage inmates to say, 'We don't want to go on lockdown. This is my life, don't mess with it,' " said Bustonaby.

Teamsters Local 117 President Tracey Thompson says this is a huge risk for her corrections officers.

"Why the department is continuing to allow those inmates into those areas where there are tools and scissors and potential weapons that can be used against our staff is beyond me," said Thompson.

Q13 FOX News found that on at least two occasions, even though counselors at the prison denied the job applications of lifers they felt they were too dangerous to work outside Gate 7, Bustonaby overruled them and approved the applications. Before Q13 received this paperwork he denied ever doing such a thing.

"We have to put our staff safety ahead, and at Monroe being the associate (superintendent) I could override something like that, but I really could not bring myself to do that," said Bustonaby.

When he was asked this week to clarify, Bustonaby said he approved two inmates because they had completed anger-management classes.

Ultimately, Bustonaby said he feels it's critical to keep inmates productively occupied. The union said those jobs should go to inmates who will eventually apply those skills in the outside world, not to lifers with nothing to lose.

Thompson, the union's local president, was asked, "What message do you think this is sending to the offenders?"

"Oh, 'Free pass for you,' " Thompson replied. "You can engage in horrid crimes out there and we`ll give you all sorts of privileges while you're in here. It creates a huge moral issue for the staff inside the prison. They just see that it's always about the offenders getting something at the expense of the staff."

Bustonaby said he feels the prison is safer than it was when Biendl was killed.

"I do. I feel the culture here is that people are really on point, people are doing what they're supposed to be doing and they're really striving to improve the processes and the work they do," said Bustonaby.

Recently, the union sent a survey to its membership asking if they feel safer on the job now than they did 18 months ago; 70 percent of them reported they did not.