Puget Sound burn ban issued as smoke from fires returns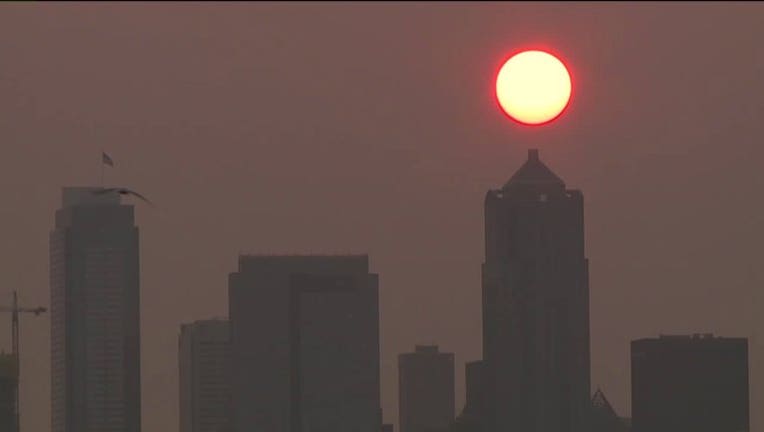 article


SEATTLE -- Another outdoor burn ban has been issued for the Puget Sound area as the hot and sunny pattern is expected to bring another round of smoke from British Columbia wildfires.

The Puget Sound Clear Air Agency says the Stage 1 burn ban goes into effect for King, Pierce, Kitsap and Snohomish Counties at 2 p.m. Tuesday and will remain in effect until further notice.

The ban means no charcoal barbecues or similar solid fuel devices, no campfires or bonfires, no fire pits, and no agricultural fires.




The agency recommends that "children, pregnant women, older adults, and those with heart and breathing problems should avoid physical exertion outdoors."

The air quality should improve on Saturday and be markedly better by Sunday as this heat ridge moves off to the east and stronger westerly breezes develop.

NEXT: Coincidence? Seattle's longest dry streak comes after wettest winter on record