Rainier Beach challenges WIAA for tournament berth -- and wins


SEATTLE -- The Rainier Beach High School basketball team is headed on a trip of a lifetime, after a parents group filed a lawsuit against the Washington Interscholastic Activities Association. The WIAA relented and granted the team a waiver after weeks of negotiations, allowing the Vikings to attend the National High School Invitational Basketball Tournament.

The Vikings are on the verge of winning their seventh state title and, in the process, compiled an undefeated season and a top 5 ranking in the country. They've been invited to the National High School Invitational Basketball Tournament.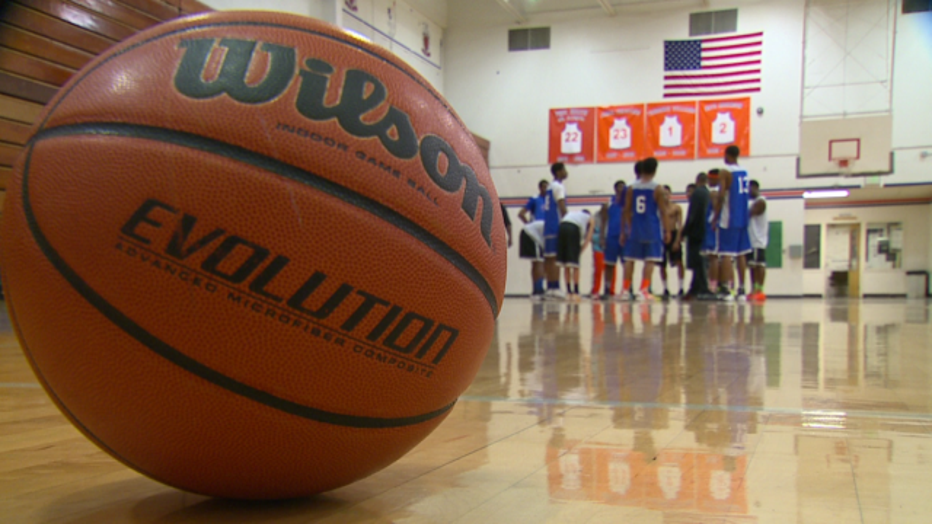 (Photo: Screen grab from KCPQ-TV video of Rainier Beach High School basketball team)


The tournament doesn't follow guidelines set by the WIAA, and Rainier Beach requested a waiver. It wasn't until parents of the players filed a lawsuit that the WIAA listened, and are now allowing their executive board to waive the rules that excluded them from participating.

Before the waiver was announced, the Vikings head coach, Mike Bathea, sat along side members of the Seattle Public School Board and the King County Council Wednesday morning, discussing their plan of action for getting this group of students to the tournament. Rainier Beach is among only eight teams selected for this prestigious event.

"There will be a representative from every major university attending this," said Bathea, "so the opportunities are endless for these young men."

"This is not only finishing page for their resume for the career that they've built doing this amazing sport, but this is an opportunity of a lifetime, " said Aisha Foster, a mother of a Rainier Beach player.

In addition to recruiting exposure, the trip will include hands-on tours of the Statue of Liberty and other places many of these boys have only dreamed of seeing.

"This is a dream come true, I always watch New York play and I never thought, like (being in) a high school, that I could be able to play there or have the opportunity to be apart of this and attend this big tournament," said Elijah Foster, a senior for the Vikings.

"On this particular team, you've got eight seniors and if you think about a basketball team, 12 players, eight seniors -- a vast majority of those eight are not committed, so this is the catalyst to the next level; this is an advancement of education. We all know that, in (this) particular zip code and region, (many) cannot afford education at that level. You're talking about a gift of life-changing opportunities so this is everything," said Aisha.

A group of parents filed their lawsuit Tuesday afternoon and were prepared to head to court as early as Monday. However, the WIAA's executive board held a conference call with the members of the Rainier Beach administration Wednesday afternoon and granted Rainier Beach their request.
Now all the Vikings have to do to reach the tournament is win the state title next week.