Report: Seattle police shot Charleena Lyles 7 times, autopsy shows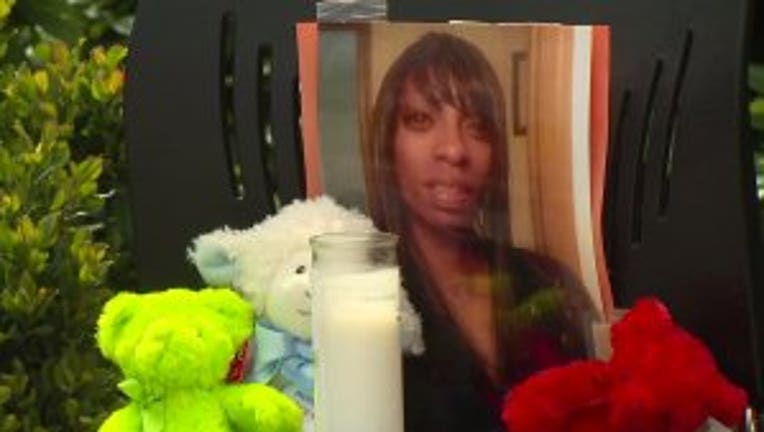 article


SEATTLE -- An autopsy report released by Charleena Lyles' family attorney reveals the Seattle woman was shot seven times by police and was about 15 weeks pregnant when she died.

Our news partner The Seattle Times first reported the news Wednesday:

"Three of the gunshots fired by officers Jason Anderson and Steven McNew struck Lyles in the front of the torso and chest, three struck her in the back or rear of her arm, and one grazed the side of her ribs, according to the report.

"Several of the wounds would have been life-threatening on their own, including the one that cut through her uterus and the fetus, according to an autopsy performed by the King County Medical Examiner's Office."

The report also says that Lyles had no drugs or alcohol in her system when she was shot and killed by Seattle police officers inside her apartment on June 18.




"I thought I was at the low point of being sad, but the sadness just got worse," Charles Lyles told the Times through his attorney, Karen Koehler. "Hearing the details of the shooting just makes me feel more empty. I lost my daughter and my next grandson. I just don't have the words."

Charles Lyles, who was appointed by King County Superior Court to manager his daughter's estate, decided to release the autopsy and toxicology reports.

Others in the family, however, released a statement Wednesday denouncing the action by Lyles and his attorney, Karen Koehler.

"... (Koehler) placed Charleena's children in a position of possibly having to hear about details of their mother's killing on the news or at school without any preparation," the statement reads. "Additionally, she may well have compromised the longer term interests of the children by speaking publicly about the facts of the shooting prior to the coming inquest and without a chance for strategic reflection with counsel for the rest of the family about how these newly-produced findings may affect any litigation or claims."

The statement was signed by two of Charleena Lyles' sister, her brother and two cousins.




Legal battle

Lyles' death is also turning into a legal battle for the city of Seattle. Her father filed a claim earlier this month, the first step toward a lawsuit over what he considers the wrongful death of his daughter shot by Seattle police.

The family says they are fighting for compensation for Charleena's four children.

If the case doesn't get settled, attorneys will have to convince a jury that two police officers used unnecessary deadly force when Charleena allegedly charged at them in her apartment with knives. She had called 911 to report a burglary in her apartment.

Attorneys say the case is more than just what happened during the shooting but they point to the fact that in a six-month period prior to the July shooting, Seattle police were called to Charleena's apartment 23 times. Fourteen of those calls were domestic calls.

The family says Seattle police should have been well aware of Charleena's mental instability and that deadly force should have never been used.

"Here they are -- they show up with guns, they don't have de-escalation tools, the one that had the Taser left it back at the office," attorney Karen Koehler said.

About two weeks before the incident in which Charleena was killed, the 30-year-old mother of four had called police to her apartment displaying unstable behavior.

"A person in sound mental health doesn't think that the police are devils and KKK and they can morph into a wolf and clone your daughter," Koehler said, alluding to past comments attributed to Charleena.

Charleena's family blames Seattle police for not being prepared when she called 911 to report the burglary.

"She was struggling to improve herself. She was always asking for help," attorney Travis Jameson said.

"She was a single mother of four struggling by herself. She made sure her kids had Nike shoes, too, you know what I mean? A nice pair of pants," Lyles said.

The city of Seattle does not comment on open claims.