Scary surveillance video of man with rifle outside homes sends chills through community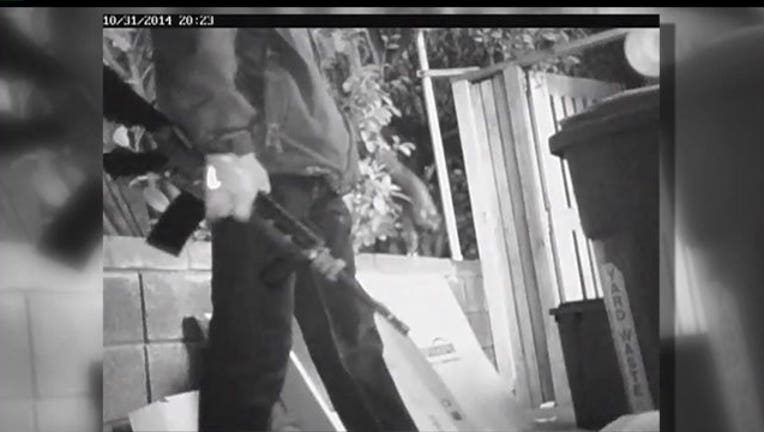 article
SEATTLE -- Many people have security cameras outside their homes. But on Halloween night, one of those cameras captured something far more sinister than a scary costume.

The image shows a man with what looks like a rifle at the back door of a home in the Laurelhurst area of Seattle.

Neighbors are very concerned after seeing this video. They say this is a peaceful neighborhood and they're worried this man with a rifle could come back.

"He kicked doors in, so you would think it would make some noise," said resident Marsha Crivello. "But no one heard anything."




Seattle police say this was just one of four home burglaries in the same neighborhood on Halloween. Crivello says her house was one of those hit.

"I came home at 10 (p.m.) and saw my kitchen window was open and everything thrown on the floor," she said. "I went into my bedroom and drawers were open and closets were open and my second bedroom -- the same -- everything was open and jewelry boxes opened."

While the Seattle police say it's hard to tell if the rifle is fake or not, neighbors say the fear is real.

The local neighborhood watch is hoping to get more lights on the streets. If you have information in these burglaries, call Crime Stoppers at 1-800-222-tips.