Suspected thieves ram van into Family Fun Center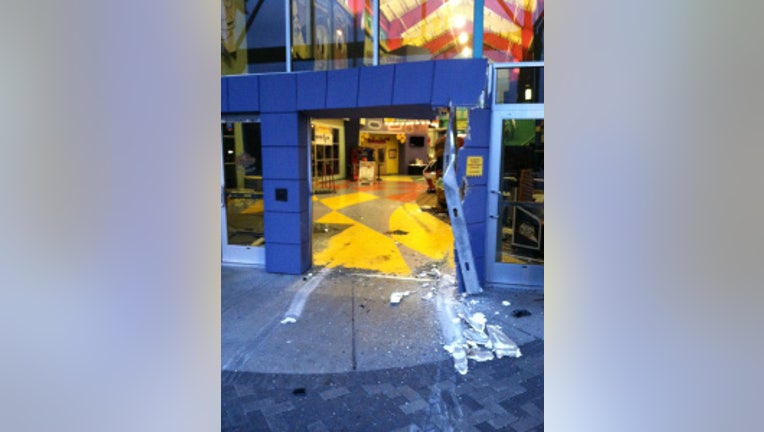 article
TUKWILA -- Police said at least one person, and possibly more, are suspected of trying to steal money from the ATM machine inside the Family Fun Center early Wednesday morning. Using their van in an attempt break open the ATM, the suspect or suspects were unsuccessful and fled on foot and left the van at the scene.

Police were alerted of the incident when an alarm inside the building went off about 4:40 a.m. Mike Murphy with Tukwila police said that detectives "are going to search (the van) and see what kind of evidence we can get from it. We've got video, this place has a very good surveillance video system, we've got still pictures, so we are hoping to get some suspect information."

Police have not released a description of the suspect or suspects.

No one was inside the Fun Center during the incident and they plan on opening as scheduled at noon today.