Teenagers arrested, stolen vehicles recovered in Parkland; kitten reunited with owner
PIERCE COUNTY, Wash. - Detectives arrested two teenagers and recovered three stolen vehicles in the Parkland area on Monday. They also recovered a small kitten found inside one of the cars and returned it to its owner.
According to the Pierce County Sheriff's Department (PCSD), one of its Special Investigations Unit deputies spotted two suspicious vehicles parked next to each other near the corner of Waller Rd. E and 112th St. E. After checking the license plates, they discovered both cars were stolen.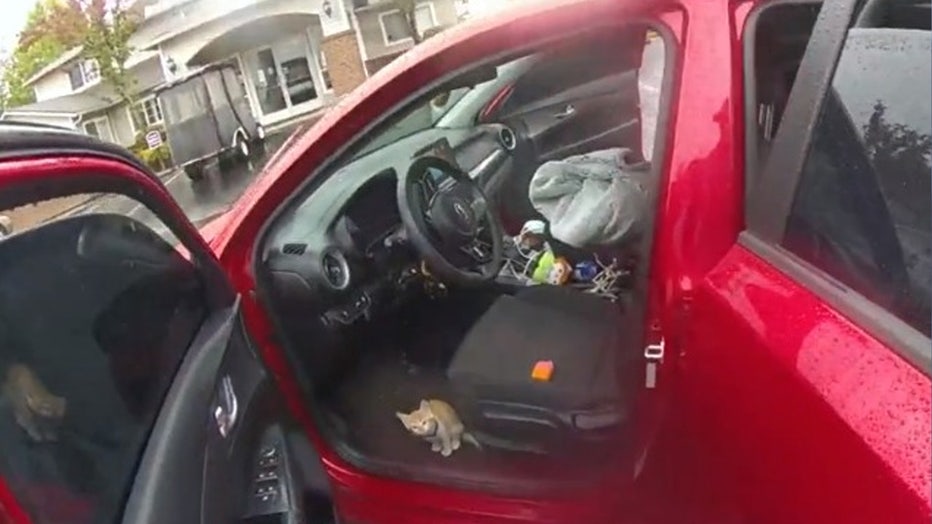 Pierce County Sheriff's Department
The deputy called for backup, and as he waited, he observed one of the suspects load a black trash bag into a third vehicle, drive away for a few minutes and return. Deputies later determined that the vehicle was a Hyundai also listed as stolen.
Moments later, patrol deputies pulled into the complex just as two of the stolen vehicles began driving toward the exit. 
One deputy deployed stop sticks on one car, but the suspect was able to swerve and avoid them. Authorities say that car sped off recklessly, but deputies could not chase after it.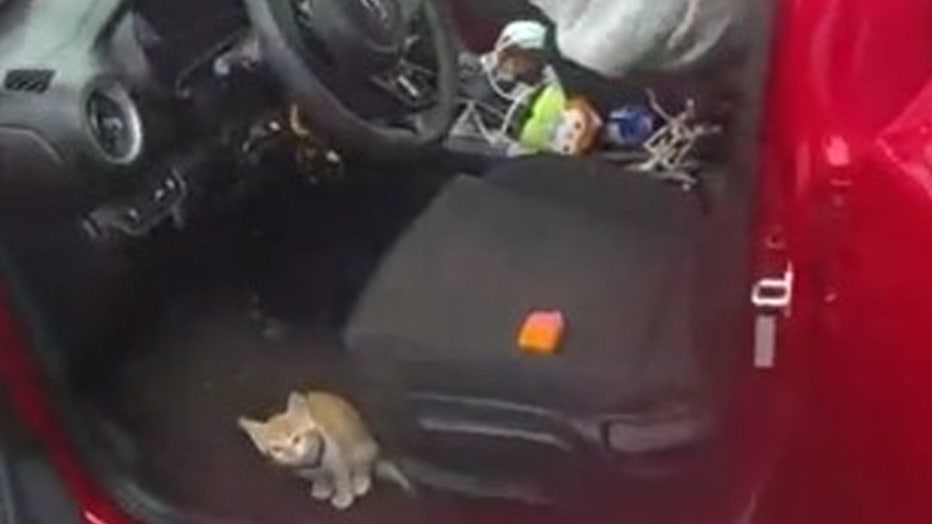 Pierce County Sheriff's Department
An 18-year-old woman, who was behind the wheel of the second stolen car, put the car in reverse to back away from patrol cars. She eventually surrendered to police.
Deputies went back to the original scene and found a 15-year-old girl driving the stolen Hyundai. She was also taken into custody. 
A deputy also found a kitten inside one of the stolen cars. Since the kitten belonged to one of the occupants of the stolen vehicle – not one of the suspects arrested – the deputy returned it to her.
The 18-year-old woman was booked into jail for possession of a stolen vehicle. The 15-year-old was released to a guardian, and charges were forwarded to the prosecutor's office for review.
Further information about the third suspect who got away is limited at this time.
This is a developing story.