Mom listens to audio recording captured moments before son was shot and killed
SEATTLE - A 19-year-old has been arrested in connection to the shooting death of 27-year-old Anthoni Jamez "AJ" Orozco. Court documents say Orozco was shot while defending a teen who was confronting the suspect over revenge porn. 
The shooting happened around 9 p.m. on April 5 at Nathan Hale High School on 30th Ave. NE.
According to court documents, Orozco arrived at the high school with three 17-year-olds. One of them planned to confront 19-year-old Kajali Alijah Camara over a stolen PlayStation and over him posting an intimate video online without her permission, court documents said.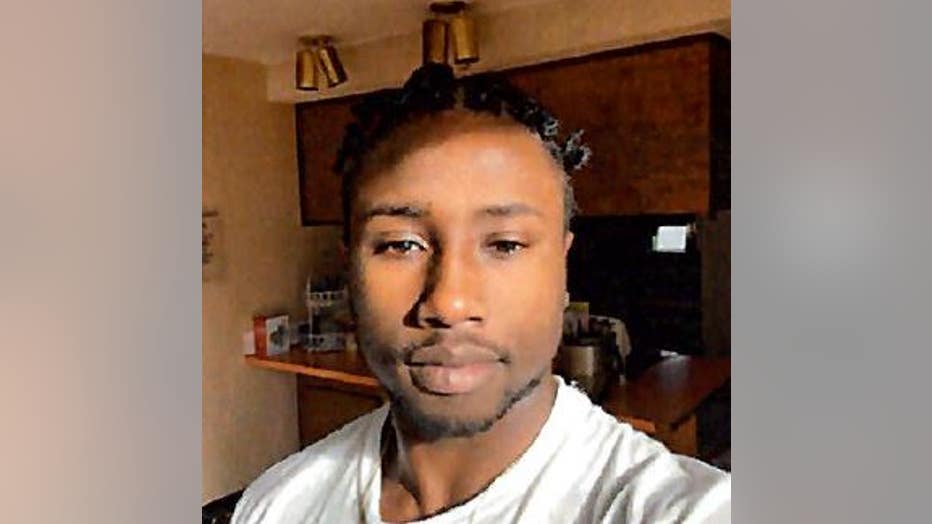 Court documents included a photo of Camara that witnesses sent to police.
Camara dated the 17-year-old for about two weeks. When they broke up, she reported her PlayStation missing to Seattle Police, and believed Camara was responsible.
She also learned that he had posted an "intimate video" of their relationship to his Only Fans site without her permission. Only Fans is a subscription-based service for adult content. 
When Camara saw the teen approach him at Nathan Hale High School and said something to the effect of "I'm not doing this today," according to court documents. 
He then pulled out a gun, court documents say.
Orozco stepped between the teen and Camara and tried to verbally de-escalate the situation, according to court documents. 
He was then shot in the abdomen. 
Orozco was taken to Harborview Medical Center and was taken off life support on Thursday, his family said. 
His mother, Amy Morris-Ehlo, got the call about her son at 2:30 a.m. She was in Arizona at the time and frantically booked a plane ticket to see him in his last moments.
Because the shooter fired a damaging, hollow-point bullet, the surgeon told her she didn't have much time.
"She was very kind, but she said he will most likely die while you are in the air," said Morris-Ehlo.
The nurses flew into action, acting as her angels, as she traveled.  They set up calls for her so she could talk to her son and ask that he hang on a little longer.
"They allowed me to FaceTime ... to tell him I was coming.  I just wanted him to wait so I could say goodbye. I just wanted him to be warm. I wanted him to be my kid for a few minutes, even though I knew he was going to die today. I knew he wasn't going to live," said Morris-Ehlo.
She was able to reach his bedside and hold his hand for about an hour before he died.
"I would do anything to have him back," said Morris-Ehlo. "I just wanted to hear his voice one more time and I didn't get that. I just wanted him to sit up and talk to me.  This young man, whoever he is, took that away from me, and it's going to be hard for a long time."
Camara was arrested on April 7 and has since been charged with second-degree murder and second-degree assault. According to court documents, he was arrested with a stolen gun in his sweatpants pocket. There was no ammunition in the magazine or in the chamber.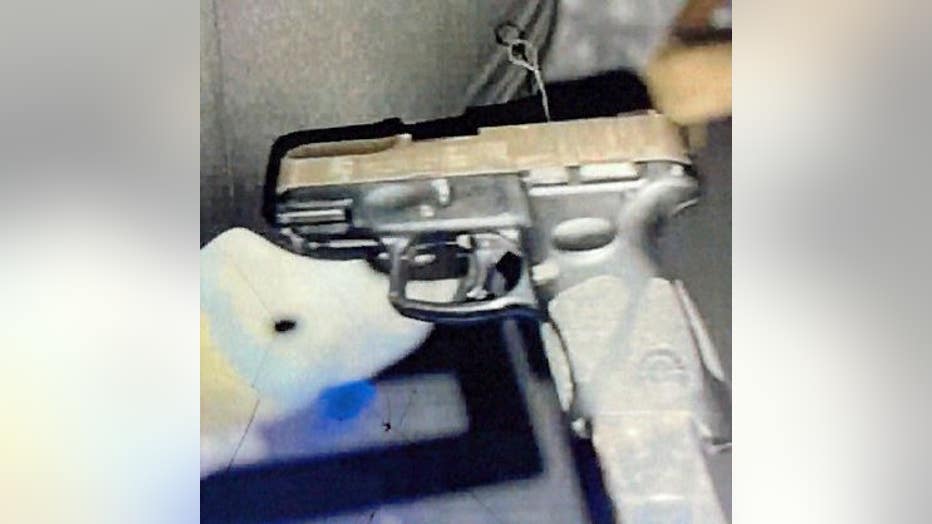 Gun found on Camara when he was arrested.
Bail has been set at $2 million. 
Audio recording captured the dispute. Morris-Ehlo listened to it and said demonstrated how callous the man who killed her son was, and she said it shows that her son was trying to be a peacemaker before the suspect pulled the trigger.
The King County Prosecuting Attorney's Office says this case is especially tragic because it seems so preventable.
"Sometimes, evidence can be very helpful for the court to see and a jury to see, but certainly heartbreaking for the family and people who loved the victim to have to go through that," said Casey McNerthney, a spokesperson for the King County Prosecuting Attorney's Office.
Morris-Ehlo delivered an impact statement in court this week, which she believes helped keep Camara behind bars.
She believes Camara could have killed or injured one of the women if the gun had not malfunctioned.
"Initially, I was so sad there was a recording, because I heard that, but now I'm glad there was a recording because maybe there will be some justice done and I don't know if that always happens," Morris-Ehlo said.