WATCH LIVE: Seattle's tunneling machine Bertha expected to break through outer wall today


SEATTLE  -- Thirty feet to go.

The massive machine boring a new SR 99 tunnel beneath Seattle is expected to break through the outer wall sometime Tuesday.




Washington State Department of Transportation officials said Monday the drill, known as "Bertha," is expected to chew through a concrete retaining wall and emerge into daylight.

It will mark the end of a 1.75-mile dig that's part of a project to replace the elevated Alaskan Way Viaduct along the city's waterfront.




The tunnel ranks among the trickiest megaprojects in history: Bertha was the largest drill on Earth when it entered the ground nearly four years ago, and it pushed through tricky glacial soils beneath downtown Seattle.




RELATED: Who pays for Bertha's $149 million cost overruns? Ask the lawyers




The drill began overheating in late 2013, prompting long delays as it was repaired. Litigation is underway to determine who will pay for close to $500 million in cost overruns.

WSDOT released these images showing each step of the process as Bertha breaks through: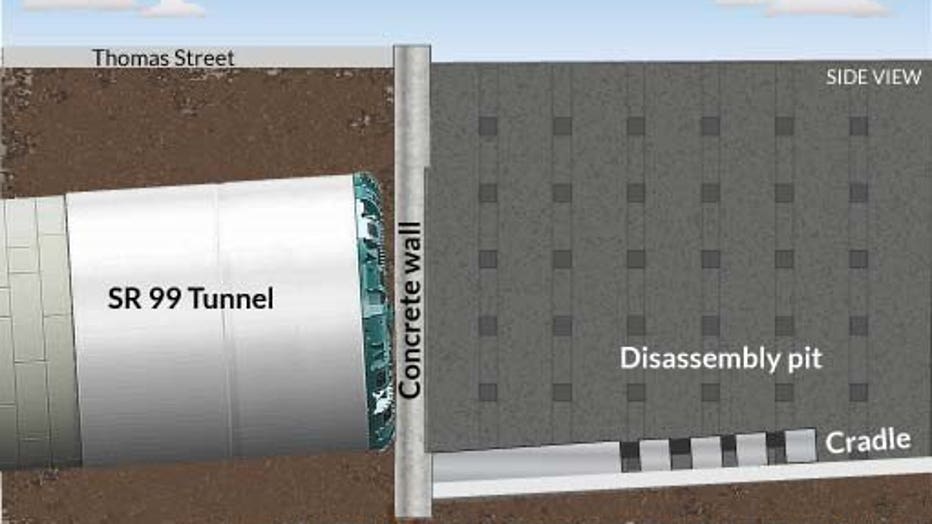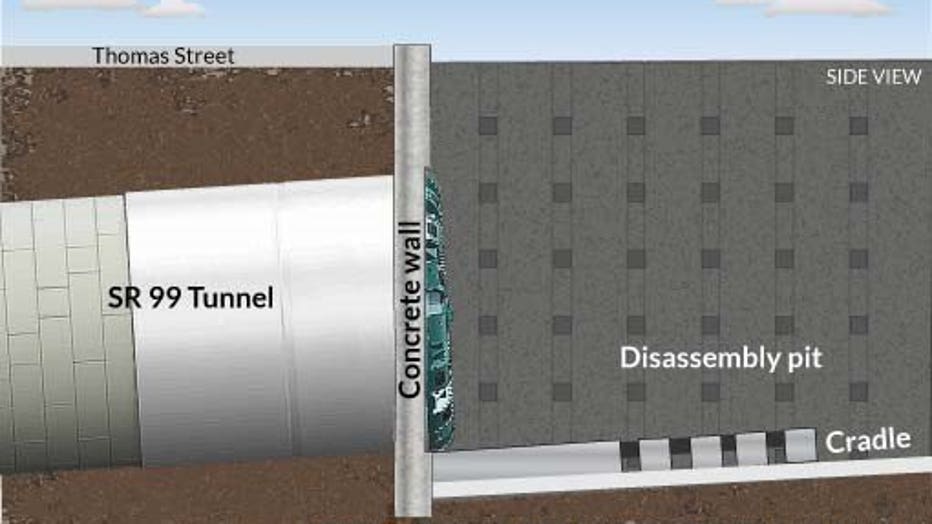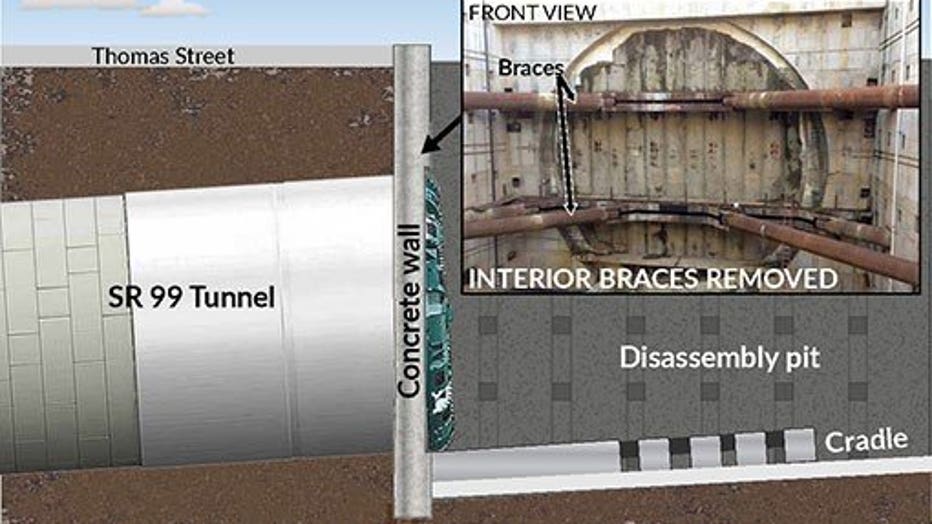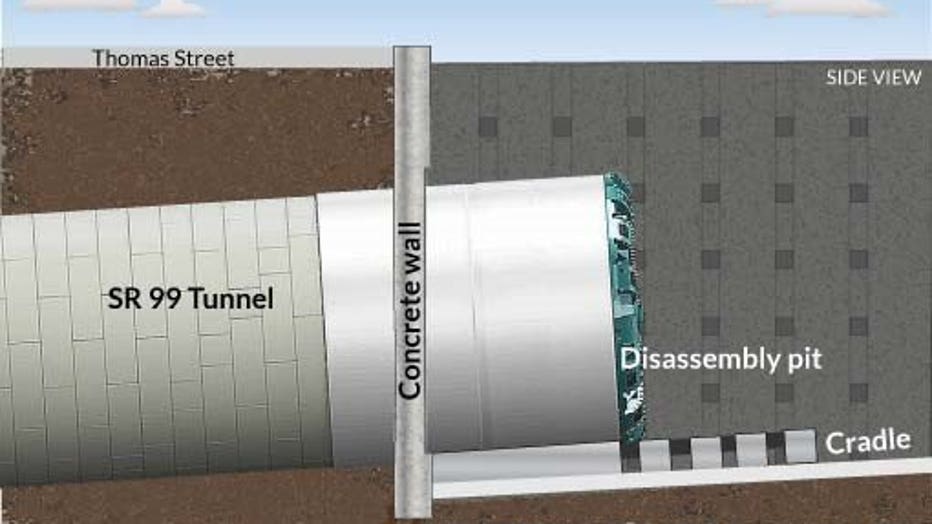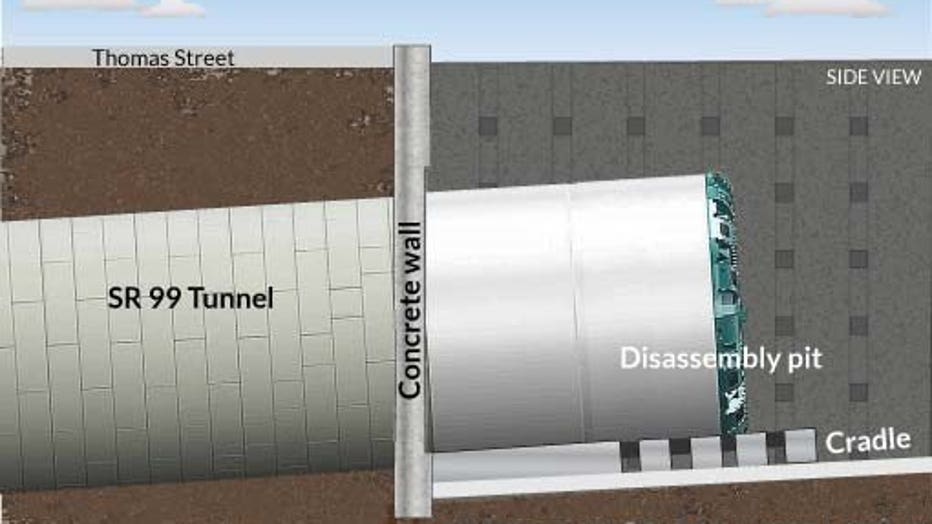 Disassembly of Bertha will take 4-5 months, officials said.