Win a chance to take a stroll in new light rail tunnel
SEATTLE -- Do all the latest photos of Seattle's light rail tunnel have you intrigued?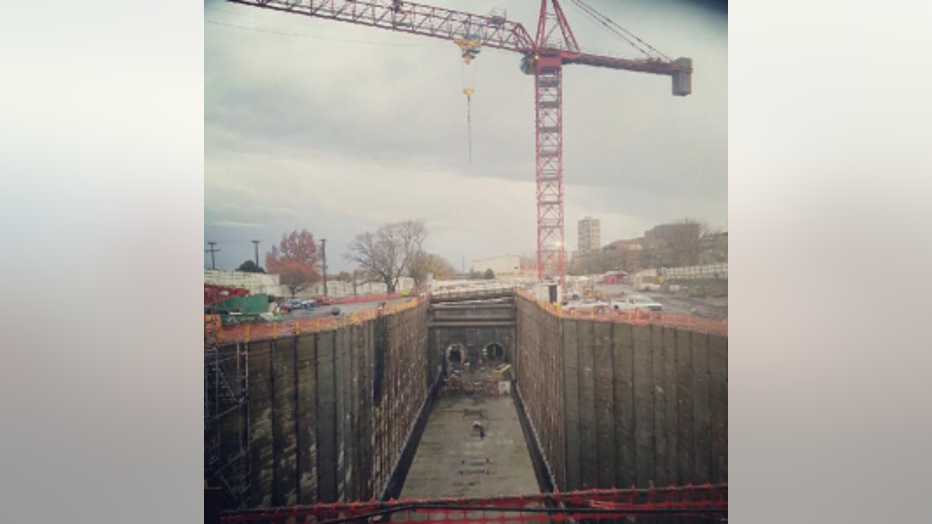 The new Light Rail Tunnel at Capitol Hill is under construction.


Then enter to win a chance to take a stroll in the expansive space.

Sound Transit is giving away a guided walk from in the U-Link Light Rail tunnel from Capitol Hill to the University District.

To be eligible, entrants must spend at least $10 at the Annapurna Cafe and fill out an entry form. There is no limit on the number of entries.

Sound Transit will pick a winner in early March. Officials said it could be the only chance pedestrians will have to walk underneath the Montlake Cut because when the train is up and running by 2016, nobody will be allowed in the expansive space.

The tunnel is 3 miles long.

According to the Capitol Hill Blog, the contest is a way for Sound Transit to help bolster attendance at Annapurna Cafe, which has struggled to maintain its customer base in the wake construction surrounding the restaurant.