Worse than Beijing? How Seattle's air quality compares to other cities


SEATTLE -- Does your throat hurt? Have you noticed more coughing around the office?

It may be due to a lower air quality than most Seattlites are used to.

Smoke from wildfires in British Columbia has made its way into Western Washington, lending a damp haze to the sky. In fact, parts of Washington have the worst air quality in the country.

That's right. Air in Twisp is worse than Los Angeles or New York right now. And worse than Beijing.




At 2:19 p.m. Wednesday in Seattle, the Air Quality Index (AQI) rating was 147. That's an unhealthy pollution level for sensitive group, and potentially hazardous to some individuals. Residents should consider avoiding prolonged or heavy exertion.




AQI is an index used for reporting air quality.  The index is divided into six categories.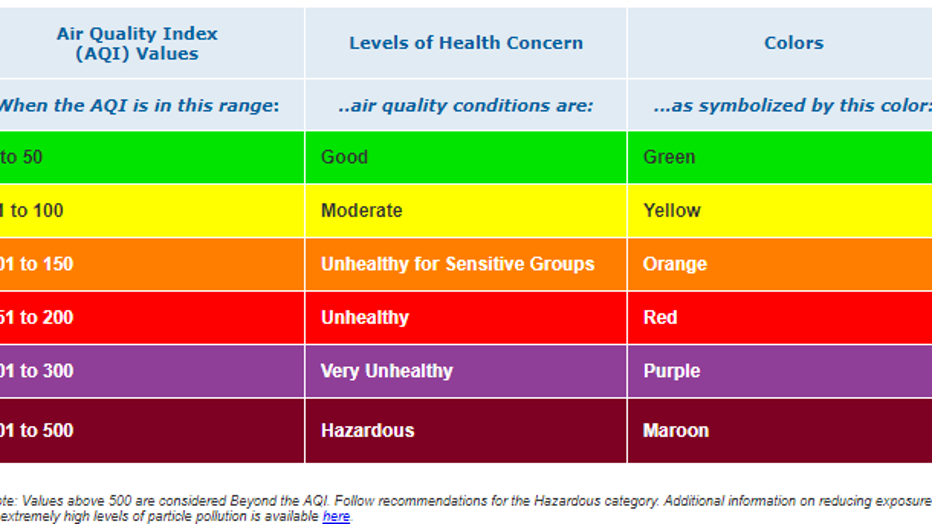 From the Environmental Protection Agency.


Typically, air in Seattle is at a green level.

"The Pacific Northwest is in a good situation," said Larry Altose, a spokesperson for Washington State's Department of Ecology. "It's a good situation to call this kind of air quality unusual."

On average, Seattle's air quality is better than the rest of the nation.  Here are Wednesday's AQI for other areas of the country:


Winthrop and Twisp have the lowest quality in the country right now, due to the smoke from fires. According to the EPA, everyone should start feeling effects at this level.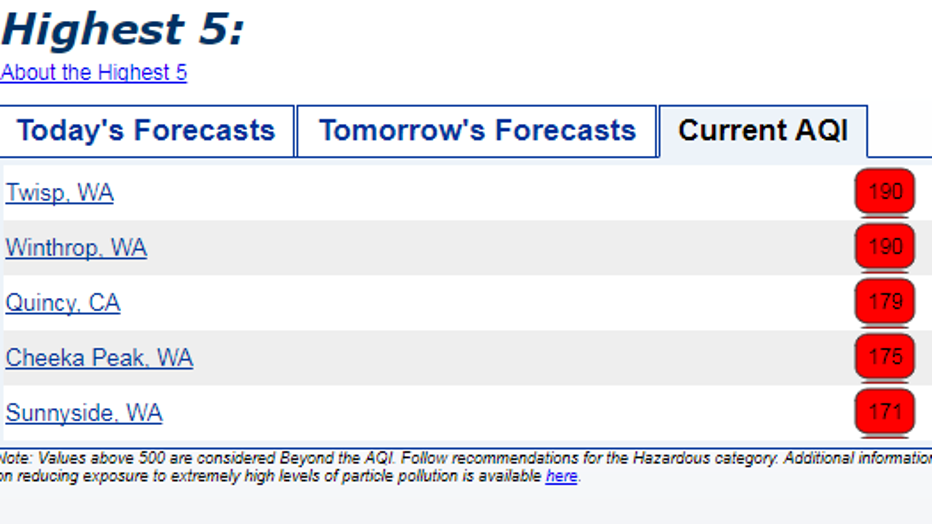 Here are expected daytime AQI's for other places around the world:


Altose said it's rare for Washington to see this kind of air quality in the summer. Places like Beijing and Delhi typically have more fine pollutants coming from a variety of factors, including less regulations on car emissions and coal burning power plants, and see pollution like this on a more regular basis.

Unfortunately, the air is likely to get worse before it gets better this week, Altose said.

"We're stuck with wildfire smoke levels that are expected to get worse this week before they back off," Altose said. "But could stay above normal even then."