Potential game-changer as new KeyArena proposal comes from Hansen's SODO group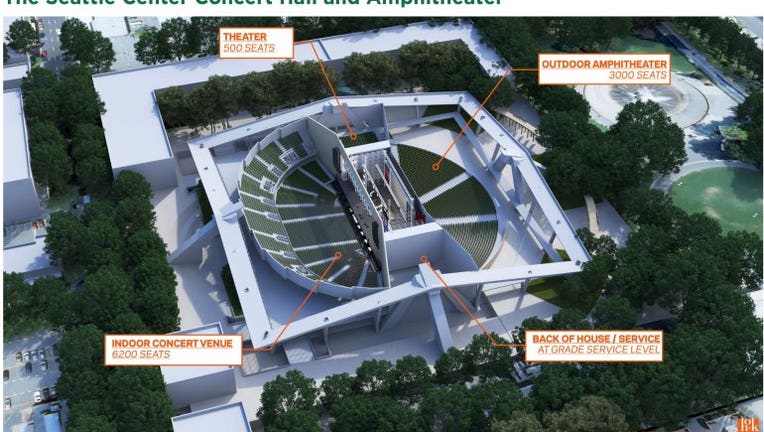 article


For years, local lawmakers have worried about the future of KeyArena becoming a taxpayer liability if a separate world-class arena was built in the SODO District.

They needn't worry any longer.

The group attempting to build a privately financed arena in the SODO District is now proposing an alternative plan for KeyArena – one that will also be paid with private money and prevent the city-owned asset from becoming a major taxpayer liability if a SODO Arena is built.

The Sonics Arena group, led by Chris Hansen, Erik and Peter Nordstrom, Wally Walker and Seahawks quarterback Russell Wilson, unveiled a new KeyArena plan that would create two separate intimate concert settings, along with a small theatre within the venue. It also would not alter KeyArena's iconic roof, which was designated for local historical landmark status last month.

However, without hours of the proposal becoming public, the Seattle Office of Economic Development dismissed it and said the Oak View Group's proposal had already been selected.

"If the SODO Arena Group was interested in redeveloping KeyArena, they should have submitted their proposal during the RFP process, which would have shown a willingness to work with the City on the project," the Seattle OED said. "They did not submit a proposal and continue to show no interest in working in partnership with the City.

"We are well underway negotiating a Memorandum of Understanding (MOU) with Oak View Group, and plan to transmit the MOU to Seattle City Council shortly."




 

Hansen's group has hired HOK for the potential re-design of KeyArena. It would include a 6,200-seat indoor concert venue and a 3,000-seat covered outdoor amphitheatre that would flow out toward the International Fountain, and could adjust to accommodate larger crowds. There would also be room for a 500-seat theatre for performances and plays. HOK is also in charge of the potential SODO Arena design as well as other prominent venues like Mercedes-Benz Stadium and the Philips Arena renovation in Atlanta.

The projected cost of the project is estimated to be $90-100 million, fully privately funded by Hansen's group, which would assume all risk in building the venue and pay regular rent to the city.

The goal, Hansen says, is to create a space that integrates itself into Seattle Center with the businesses and stakeholders that are already there – and one that would mitigate traffic and transportation concerns stemming from a potential NBA and NHL-ready venue, proposed by Oak View Group, that would seat up to 18,350 patrons. Hansen's new KeyArena proposal also includes two levels of parking underneath the venue with 525 new parking spaces.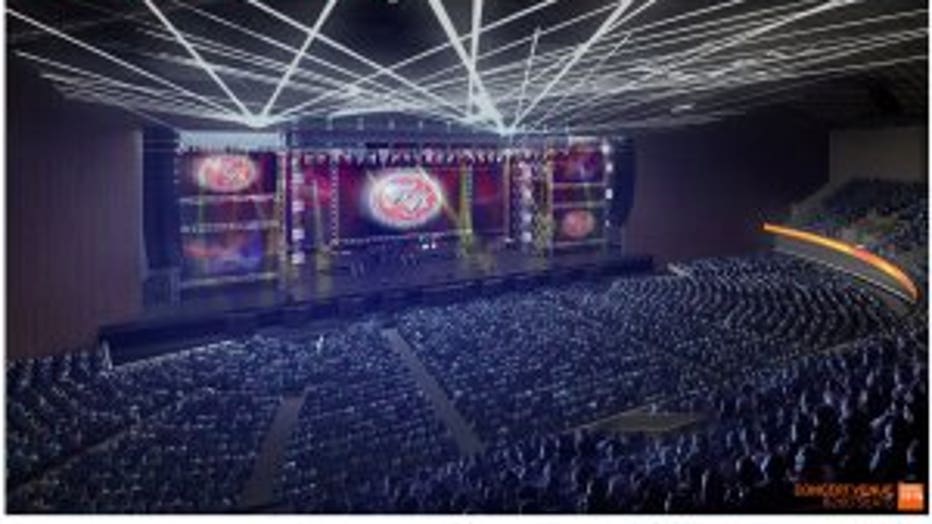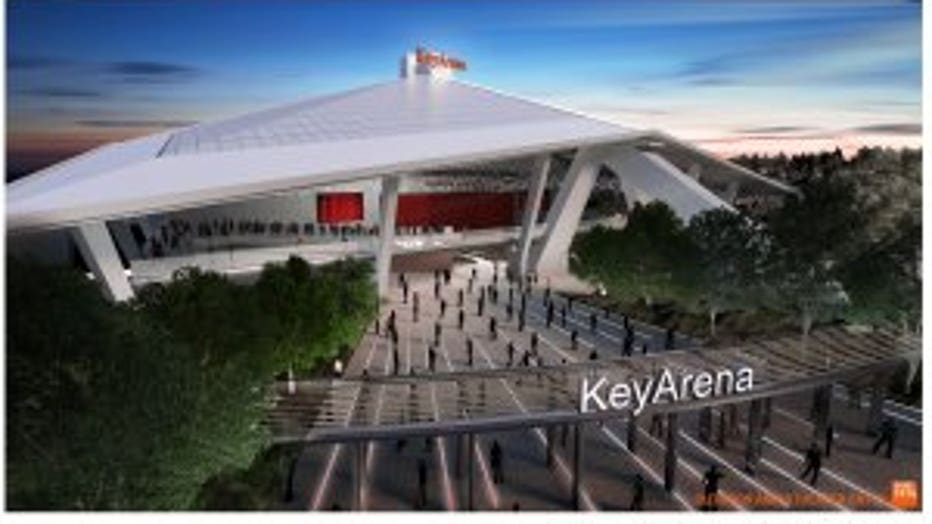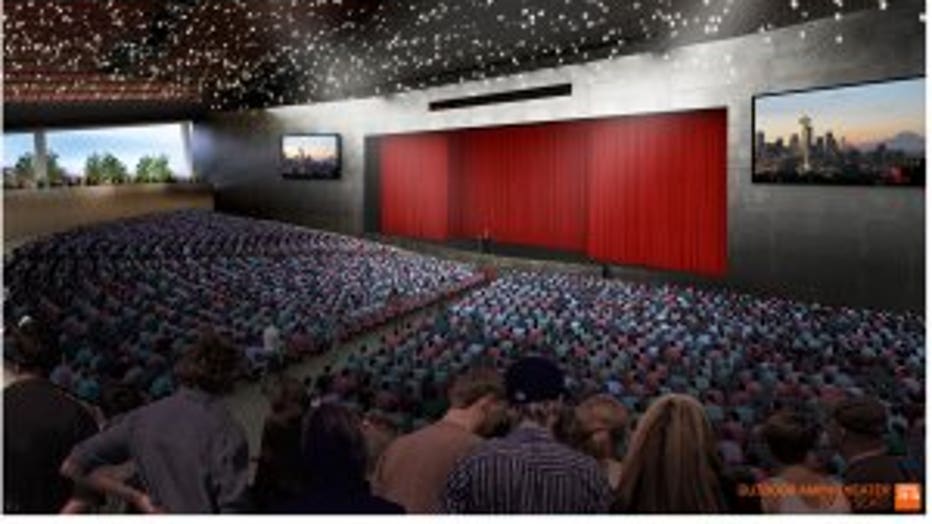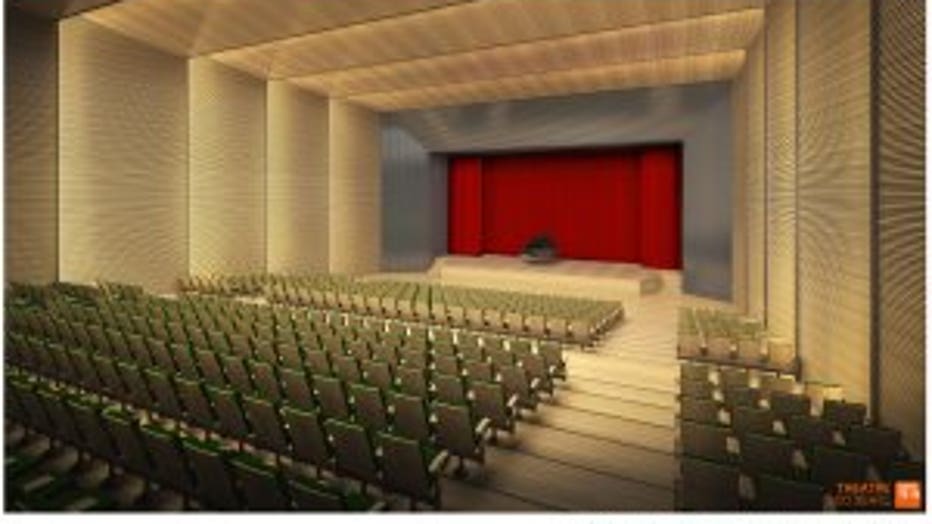 Hansen's group has submitted a letter to the Seattle City Council, seeking approval for its new request to vacate a portion of Occidental Ave necessary to build a privately-funded SODO Arena, conditional on the acquisition of an NHL or NBA team. The conditional street vacation request is still awaiting a formal recommendation by Seattle's Department of Transportation, which recommended the same street vacation less than two years ago. The letter also discusses this new privately-funded proposal that gives the city another option for KeyArena.

Hansen's group argues that a "shovel-ready" arena in SODO would put it in a better position to acquire an NHL and/or NBA team to lure potential ownership groups to Seattle in case either league announces expansion or has a team become available.

Hansen also claims that their KeyArena proposal would be fully privately financed by his group with no redirected taxes.

A recent study by the UW Evans School concluded that a SODO Arena's estimated contribution to the City's General Fund would be about $103 million of new tax revenues over 35 years, about three times that of OVG's, and that a SODO Arena would contribute about $100 million in property taxes to local governments other than the City of Seattle, while OVG would not pay property taxes on KeyArena, a publicly-owned building.

Oak View Group is currently in negotiations with the city to renovate KeyArena into a concert and entertainment venue that would also be NBA and NHL ready – a privately-financed project OVG estimates will cost $564 million. While concerns about transportation and traffic mitigation in the Lower Queen Anne have been expressed by various city councilmembers, the City of Seattle's Office of Economic Development is expected to present a Memorandum of Understanding for OVG's KeyArena renovation proposal to the city council on September 12.

The city announced it had selected Oak View's proposal in June, following a formal RFP process for KeyArena. Mayor Ed Murray and other politicians have shown a preference for a KeyArena renovation over SODO, citing an AECOM report's conclusion that KeyArena would become a $150 million taxpayer liability if a SODO Arena was built. This new proposal from Hansen's group provides a potential solution to those concerns.

The original RFP listed one of its objectives was for a plan that converted KeyArena into a "world class arena to attract music...and sports events, potentially including NBA and NHL events, to Seattle." Because this plan provides an alternative to a "world class arena," it should not be considered past the deadline of April 12, 2017.