Booming Bethel school district hoping voters say 'yes' to new and expanded schools


PIERCE COUNTY, Wash.-- Educators and Parents in the Bethel School District in Pierce County are hoping the fourth time is the charm when it comes to a construction bond on the ballot next week. The $443 million bond would build three new schools and renovate and expand several more in a rapidly growing part of Western Washington. But, they're already taking some pretty serious measures to combat the classroom overcrowding.

The Assistant Principal at Thompson Elementary fusses with the sign on next to the door of the teacher's lounge. The small placard that reads "Staff Lounge" is going away. It's moving day here and their break room is being transformed into a kindergarten classroom.

"At Thompson, we are serious," says parent Anthony Voegthly . "We are serious about our kids."

His son is in one of Thompson's overcrowded classes. He says it's concerning that his son is one of more than two dozen kindergartners for just one teacher.

It's some tough math in a school and district that's bursting at the seams. This formerly rural and spread-out district now teaches 20 thousand students.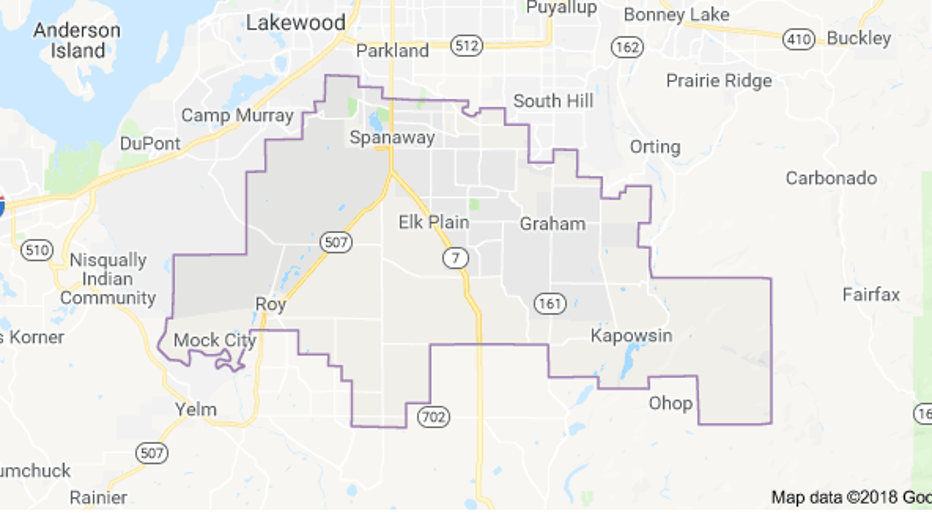 Bethel School District 403 covers more than 200 square miles of rural Pierce County.


"We're of the last places in Pierce County where you can buy affordable housing," says Principal Ralph Wisner.

He says when he moved to the district six years ago single family homes were selling for between $150,000-200,000 dollars. Now he says you can still find some homes that are under 300,000.

Wisner says compared to Tacoma and spendy Seattle-- that's a real deal.  But it's lead to a big boom in that part of the Pierce County. Wisner says smaller class sizes provide a better learning environment-- and already the three proposed new schools would be full on day one.

"The message to parents is that we're making it work," says Wisner. "There is a breaking point and we are nearing that breaking point where the kids are going to suffer because we aren't able to house as many students as possible."

Thompson Elementary provides a snapshot of what's going on all over the Bethel School District. Already this school is more than 100 students over capacity-- and in three years it's expected to be 200 students over capacity. The construction bond measure faces an uphill battle, though. Since 2016, similar construction bonds have been on the ballot-- and has failed every time.

"We are definitely running out of room," says district spokesperson Doug Boyles. Boyles says the district discovered only 17 percent of parents voted in last February's bond measure. So their goal this time is to educate parents on the students' needs.

"It is challenging," says Boyles. "People want the best for their kids, but people are tired of taxes too."

The $443 million bond breaks down to about $34 a month for homeowners whose house is valued at $300,000. For a $200,000 house, the cost would be about $27 a month.

What makes district officials optimistic this time around is that because of the McCleary court decision regarding school funding and how it changed state law. The district's financial adviser says that even if this construction bond passes, local school taxes will actually go down for taxpayers in 2019.

For parents like Anthony Voegthly, he considers this a necessary expense.

"It's the future, you need to invest in the future," says the father of the kindergartner. "If you don't invest in the future, it's just not going to pay off."

But, until then - converting all available spare room for students is just a sign of the times in the Bethel School District.