Catching criminals in the act: Smile, you're on surveillance camera!


SEATTLE -- Whether it's a burglar caught on camera trying to break into a business or an armed robber pointing a gun at a convenience store clerk, great surveillance video can make the difference in whether the criminal is caught.

Plaid Pantry, a 50-year-old company that operates convenience stores in Oregon and Washington, upgraded all of their surveillance cameras several years ago.  They've seen a steady decrease in robberies, according to the company's vice president, Jonathan Polonsky.

"Typically, when there is a robbery, they`re 20, 40, 50 seconds at the most. Bad guys want to get in and get out," said Polonsky.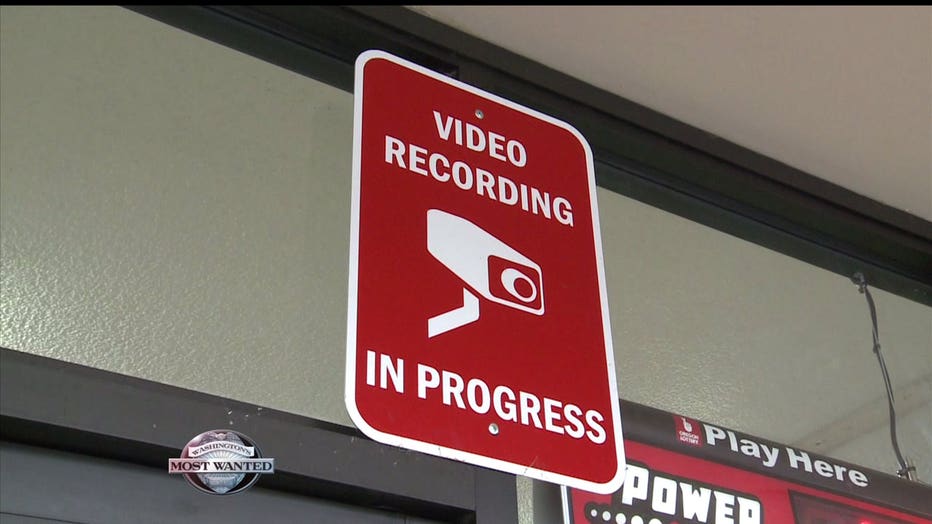 Man holding up a Pantry convenience store. (Screen grab from surveillance video)


When Andrew Lemm robbed one of their stores in Seattle in June 2013, he was quickly identified by tips from the public after the video aired on "Washington's Most Wanted."

"Visibility is key because we feel like it puts the bad guy on stage, and they don`t like to be on stage," said Polonsky.

"I think the bad guys do know we take security very seriously," he added. "I think they know how good our systems are, and I think that does lead them to go to other places, thankfully."

Not every company takes security as seriously.  Federal Way police had to rely on sketches of two kidnapping suspects recently because the security camera on the roof of a nearby mall was broken.

Likewise, police in Kent only had a blurry image to rely on from the only camera working in a store when a young girl was sexually assaulted. Neither case has been solved.

Jerold McGlothlin, who owns 25/7 Protection, a security superstore, said cameras can start out as low as $29 and go up to $2,000.  He said the security systems he sells can stop crime before it happens by using motion-sensors to alert your phone that you have an intruder.

"If I get that alert quick and fast to any iPhone, Droid, whatever I've got, if I get that shot, we have the only system out there that lets me talk back to the property and I can address you out front and say, 'Hello, FOX TV, I'm not there right now, give me a second. UPS guy don't leave the package. Person doesn't belong there, don't come onto the property. I can not only talk to you but I have the ability to trip that 'holy Toledo' siren before you ever break in."

McGlothlin said that before you install a camera system, have a security expert or police do a risk assessment to show you the best place to install them to protect your family.

Polonsky said, "I would just say that for businesses and homeowners, they should make safety and security they`re number one priority, they`re going to sleep a whole lot better at night if they do."