Creator of 'The Runaway Guide' responds to Sequim case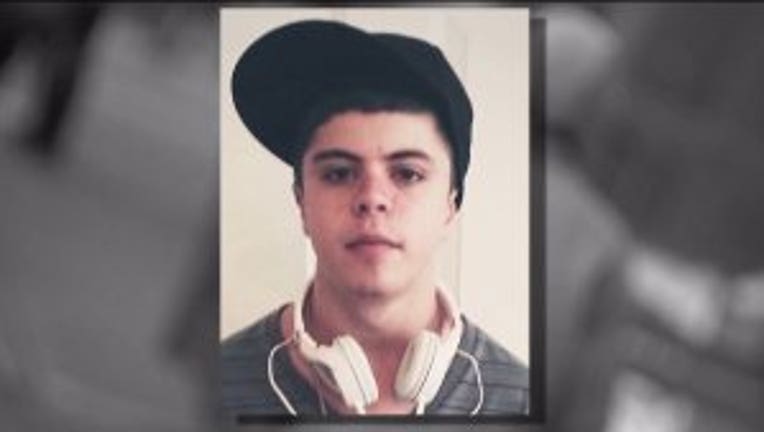 article


SEQUIM -- The creator of an online travel blog that, among other articles, offers tips to kids on how to survive if they run away from home said Monday he's not responsible for a 15-year-old boy from Sequim who ran away last week. But he added he is trying to reach out to the boy.

Jonathan Chrysler of Sequim ran away five days ago, said his father, Jon Chrysler of Sequim.



Jon said Monday he had spoken to Jonathan by phone a handful of times since he left home. The teen told his parents he left home after reading information on a website called "The Runaway Guide."

The creator of that website, identified only as Leif, says on the site that he ran away from home when he was 16 and is now 24. He wrote an article posted on his site Dec. 16, 2012, entitled, "How to Convince Your Parents to Let You Run Away & Travel the World."

"If you think you can handle the guilt of putting your parents through unimaginable worry, anguish, depression and dishonor, you could just run away without a word," he wrote last December. "However, this is a pain I know firsthand and can tell you that it isn't the way to go. Therefore, no matter how you think your parents might react, it is in your best interest to at least try to convince them to let you go. It is a first step that I highly recommend."

However, the website suggests that determined potential runaways practice dumpster diving at the supermarket for free food and to sleep in the woods. It also tells prospective runaways to save up money and either leave home in the middle of the night, or get off the school bus at a different stop and then go to the nearest train or bus station to leave town.

The website also has a Facebook page, and Jonathan's dad said his son told him that's where he met some men who picked him up.

The last the Chryslers heard from their son was Friday night, when he called his parents from a cell phone with a Montana area code.  He said he was near Spokane. Jonathan's father said that during the call, one of the purported men grabbed the phone away from his son.

"I started a conversation with him and he (the stranger) started threatening me and telling me how he was going to kill me and my family if we told the authorities anything about him or his whereabouts," Chrysler said of the man on the phone. He said he reported this to police.

Sgt. Dave Campbell of the Sequim Police Department told the Peninsula Daily News that the department's investigation raised questions about the validity of the boy's story.

"As far as we can tell, the child is not in any current danger," Campbell told the newspaper.

The creator of The Runaway Guide put up a new disclaimer on his site that states, "'The Runaway Guide'  does not condone or encourage literally running away if you are not an adult."

Leif also responded to Q13 FOX News about the Sequim case, saying, "I'm very sorry about this situation, but I will not be held responsible for it. However, I will do my best to help, not out of guilt but out of compassion. In fact, I have already tried to make contact with him. My site and Facebook page is first and foremost a travel adventure blog.  It is a place where I chronicle my travels. It is not a place where 'kids meet adults.'

"The title refers to figuratively running away. Most people understand this. However, since I was once a runaway and it is an integral part of my life and story, I can't leave this part out.  Most of my readers are backpackers and people who aspire to travel.  Yes, my site glorifies travel, but it does not glorify literally running away for teens. It is a point I am quite clear about throughout my site."

The Chrysler family posted a plea on Facebook to take down "The Runaway Guide" page.  Facebook said no, that it didn't feel the page violated its content guidelines.

Police said they believe Jonathan Chrysler could be traveling in a black four-door Nissan with several men, one of whom could be a 34-year-old Hispanic man named Will.

If you have any information, police ask that you call 911.