Family members say the man killed in a Kitsap County standoff was wanted for shooting, killing Tacoma dad
TACOMA, Wash. - An hours-long standoff in Bremerton ended with law enforcement shooting and killing a man suspected of murder. Officials say he barricaded himself inside a home with guns and was shooting several rounds at officers all morning. They said they had been partnering with the FBI to find him and the agencies tracked him down in Kitsap County. 
Officials say a woman was also shot at the scene in Bremerton on Friday. However, as of Friday night, detectives weren't releasing information about her connection to the case or where she was when she was shot. The Pierce County Sheriff's Department is being careful to release details in the early stages of the investigation, but they have said that the man was their suspect in a homicide case.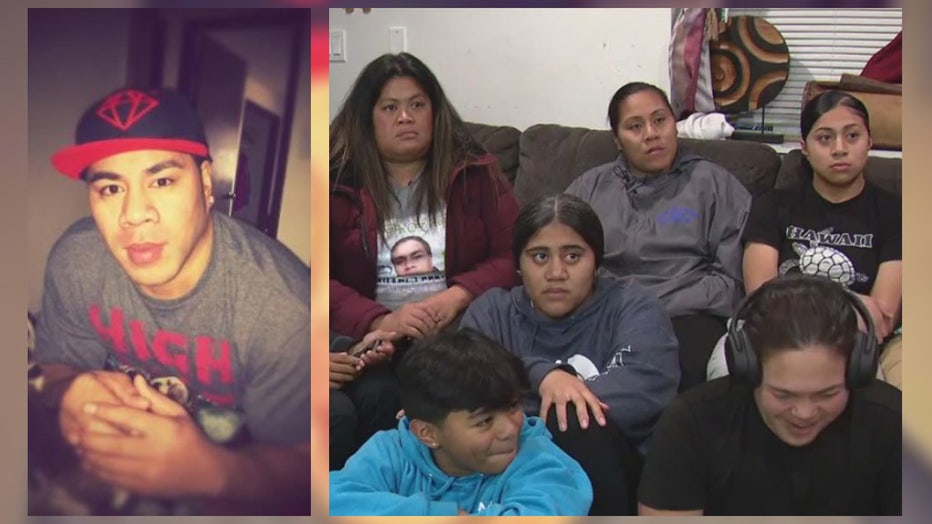 As that investigation gets underway, Michael Lefeau's family is speaking out after learning the person killed by law enforcement on Friday was 49-year-old Shaun Luzama.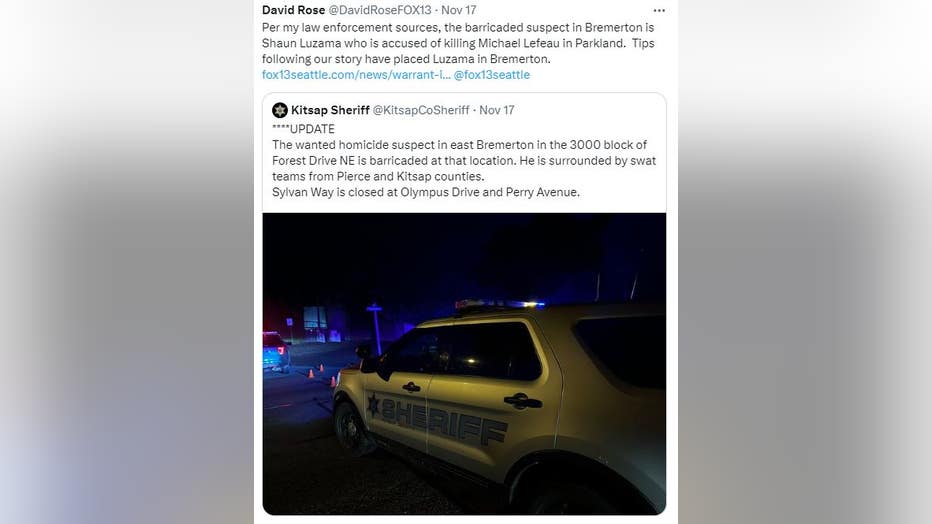 FOX 13 News Anchor David Rose confirmed the identity of the suspect barricaded in Bremerton as murder suspect Shaun Luzama. 
= Luzama had a warrant out for his arrest for shooting and killing Michael, the 41-year-old father of three, earlier this year.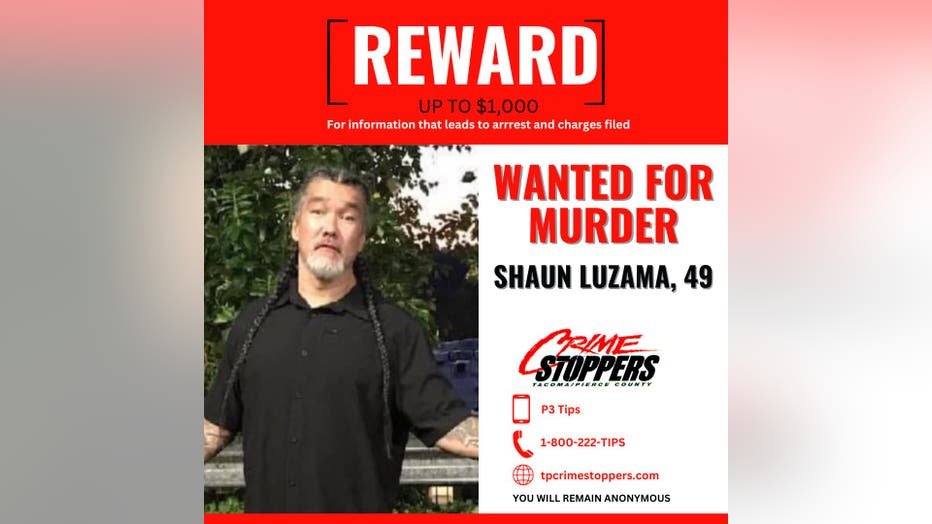 Crime Stoppers poster asking for tips to find murder suspect Shaun Luzama
"He was a very great cook and a very good father in general and that's something I'll always miss about him during the holidays," said Percillia Lefeau, Michael's daughter.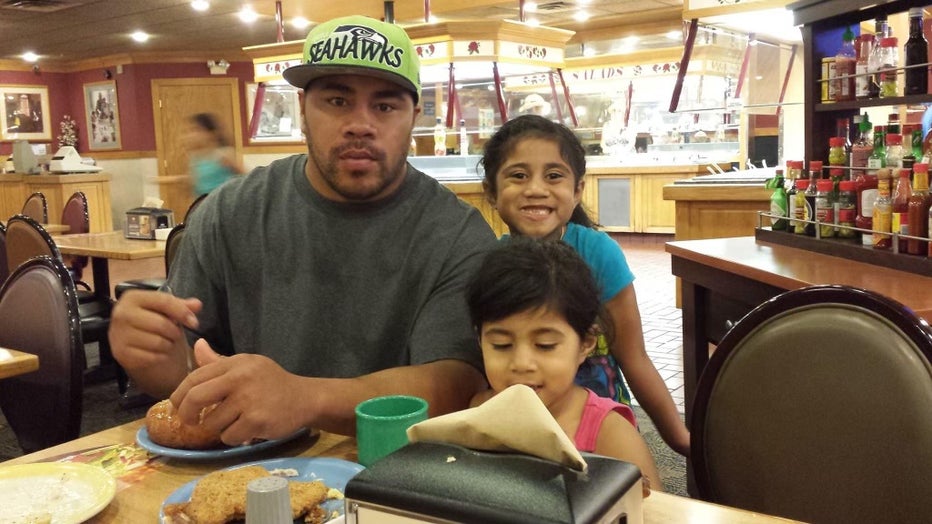 With Thanksgiving days away, Lefeau's family is sharing the holiday memories they made together with laughter and tears. 
"Everybody started cooking at 10 in the morning, but Michael always started at four in the morning," said Lefeau. 
"He had the best stuffing. I promise you," said Matthew Lefeau, Michael's nephew. 
Michael was always in charge of the turkey and fixings.  
"He would stay up the whole night, not just the morning, the night before until the morning, get no sleep. But, at the end of the day it was worth it for him because he made great food for everybody," said Matthew.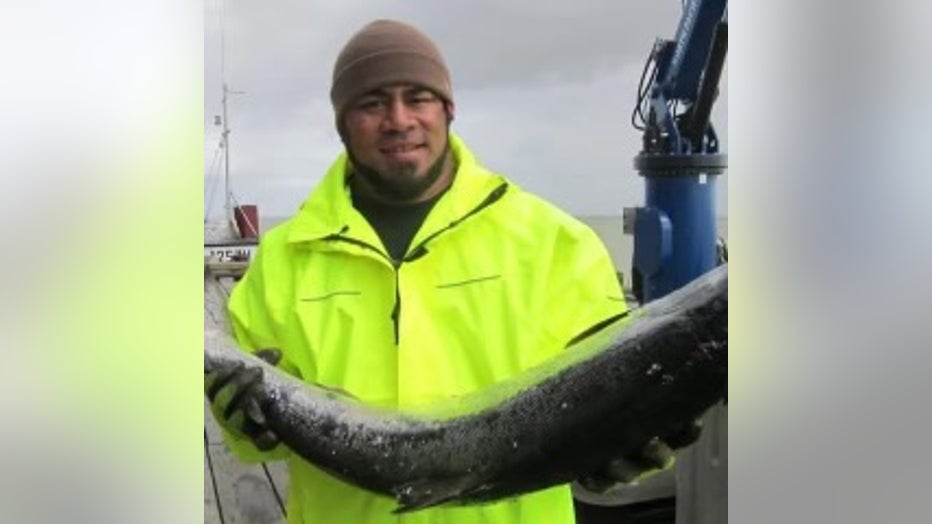 Michael was shot and killed in the parking lot of the Concordia Arms Apartments near 128th St. S and Pacific Ave. in August while visiting friends.  
As the investigation into that case progressed, detectives named Shaun Luzama as the suspect, and the family prayed he'd be arrested. On Friday, they say they learned that he was killed by law enforcement after he shot at officers during a standoff. 
"We are just glad, happy that we got some answers that we've been waiting for since my brother passed away," said Norrie Saint Juste, Michael's Sister.    
The Pierce County Sheriff's Department did not confirm that Luzama was involved in the Friday shooting. Officials only said that the man who was shot was their suspect in a homicide.
RELATED: Homicide suspect dead after hours-long standoff in Bremerton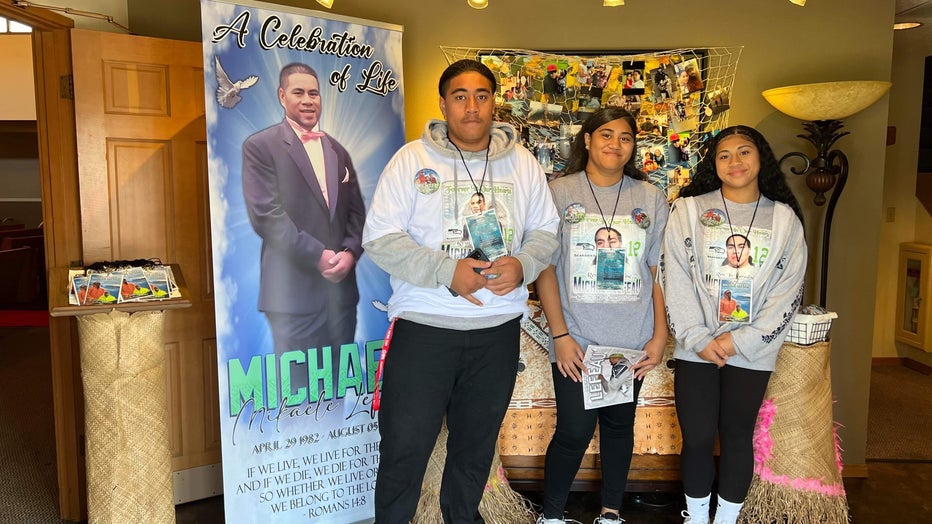 "I knew that he would love all of us unconditionally, and I pray that he's doing well and that the suspect's family is doing well and coping with what happened today," said Percillia Lefeau, Michael's daughter.
"Regardless of what this suspect did to my uncle, I hope the family is able to cope with it as well because they just lost somebody today too," said Matthew.  
Michael's family says they are planning a big family dinner this Thanksgiving as a tribute to Michael.  
"This is going to be the first year he is not going to be with us, but this is the first time we decided to do something with all our cousins," said Delsa Rivas, Michael's sister.
"It is our first Thanksgiving without him, so we decided to come together as a family and hold it together," said Sesilia "Se Se" Thomas, Michael's First Cousin.