Five charged in destructive May Day protests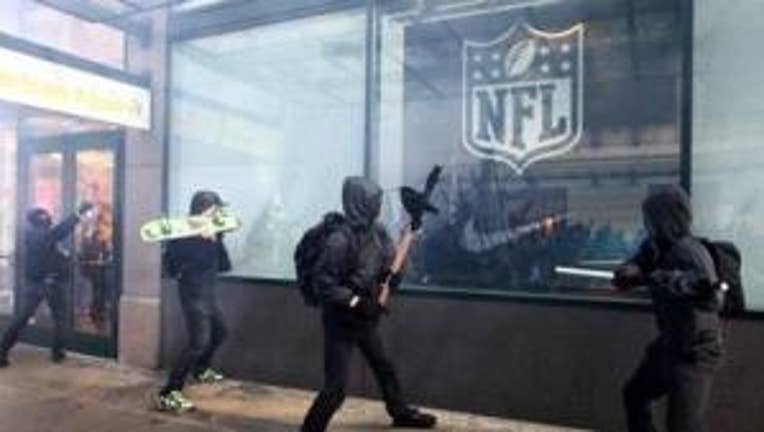 article
SEATTLE -- King County prosecutors have charged five alleged rioters for May Day destruction that caused thousands of dollars in damage.

The five --  Matthew Erickson, Kellan Linnell, Jason Michaels, Phillip Neel and Meghann Gonzales -- are accused of a variety of crimes, ranging from malicious mischief to fourth-degree assault. The charges stem from Seattle's May 1 riots, where dozens of black-clad protesters joined a group of peaceful protesters in a march to celebrate the International Labor Movement.

According to the charging documents, the five alleged rioters broke several windows at a Wells Fargo bank on 4th Avenue and Seneca Street, damaged the Nakamura Federal Courthouse and damaged a Nike store and American Apparel in the 1500 block of 6th Avenue.  Rioters also allegedly attacked a cameraman, hitting him in the face. A Seattle police officer was also assaulted during the protest.

The alleged rioters were identified by various pieces of clothing spotted in surveillance footage and tapes gathered by investigators. Charging documents describe an intensive, long term investigation into the identity of the rioters.