'Frightening' moments as smoke in galley diverts Seattle-bound flight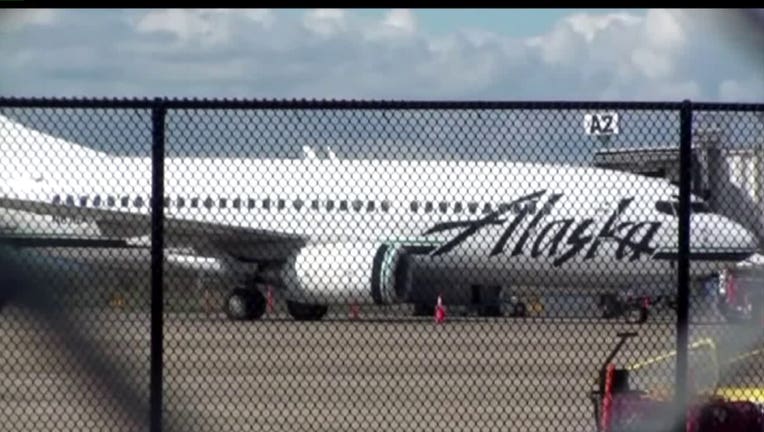 article
SEATTLE -- Passengers who were aboard Seattle-bound Alaska Airlines Flight 513 said Thursday night that everyone on the plane remained calm when they were diverted to Eugene, Ore.,  after smoke was seen coming from an oven.

"They got on the PA and calmly announced that there was a little bit of smoke and they took care of it and said we were going to divert to Eugene," passenger Jeff Drozdowski said after arrived at Sea-Tac International Airport on another plane.

Alaska Airlines said the incident on the flight from Orange County, Calif., happened about 100 miles south of Eugene. The crew noticed an oven in the back galley of the plane was overheating and smoking.

They cut the power to the oven and used an extinguisher as a precaution.

"The fire extinguishers were behind my seat, so when they came running down and grabbed the fire extinguishers and put on smoke self-contained masks like oxygen masks, yeah it was a little frightening," passenger Lorrie Graumanmason said.

"I think that any time that there's any sort of emergency on a flight, people get a little bit nervous. But everyone stayed in their seats and everyone was very calm," passenger Jennifer Jacobsen said.

Alaska Airlines put the passengers on another plane to complete their flight to Seattle.

In the airport, family and friends waited.

Some knew what was going on, some didn't.

"I started heading down here, turned around about 2:30 today when I heard that it landed in Eugene, not here, and came back again. I waiting for my husband's uncle to arrive," Sabrina Gaughran said.

There were 122 passengers on board.

No one was injured

"I really commend the flight crew and the captains; they took care of us quickly so we all made it home safely and that's all that matters," Jacobsen said.

The aircraft, a Boeing 737-700, has been taken out of service and the airline said it will be fully inspected by maintenance technicians before it is returned to service.