GM CEO issues massive recall of small cars over faulty ignition concerns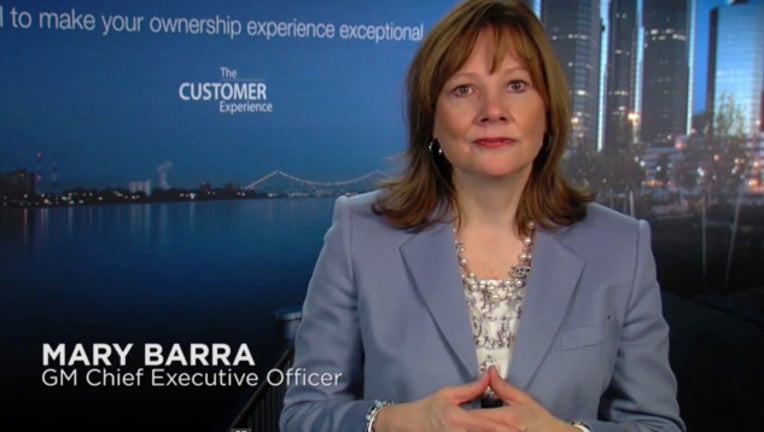 article


DETROIT, Mich. – GM announced a massive recall of small vehicles due to possibly faulty ignition switches Friday.

The carmaker said roughly 95,000 faulty switches were sold to dealers and aftermarket wholesalers, most of which were used to repair older vehicles.

GM said in a statement that tracking down those faulty switches was not feasible and thus executives made the decision to recall 824,000 cars in the U.S. to ensure that every car that could have a faulty switch has the potential of being found.

Cars included in the recall are:
• 2008-2010 Chevrolet Cobalts
• 2008-2011 Chevrolet HHRs
• 2008-2010 Pontiac Solstice
• 2008-2010 Pontiac G5 and
• 2008-2010 Saturn Sky

"We are taking no chances with safety," said GM CEO Mary Barra. "Trying to locate several thousand switches in a population of 2.2 million vehicles and distributed to thousands of retailers isn't practical. Out of an abundance of caution, we are recalling the rest of the model years.

Here's how the company describes the risk these faulty ignition switches pose

if the torque performance is not to GM specification, the ignition switch may unintentionally move from the "run" position to the "accessory" or "off" positions, leading to a loss of power. The risk may be increased if the key ring is carrying added weight or if the vehicle goes off road or experiences some jarring event. The timing of the key movement out of the "run" position relative to when the sensing algorithm of a crash may result in the air bags not deploying, increasing the potential for occupant injury in certain kinds of crashes.

The company says anyone driving one of the impacted vehicles should remove all items, including key fobs, from their key rings leaving on their car key until recall service can be performed.

"We are going to provide our customers with the peace of mind they deserve and expect by getting the new switches into all the vehicles," said Barra.

If your car is impacted GM said to expect a letter in the mail the week of April 21st. Dealers will replace your ignition switch for free and customers who paid for the faulty switch will be eligible for reimbursement.

GM said dealers, distributors and other parts customers will be told about the recall beginning March 31.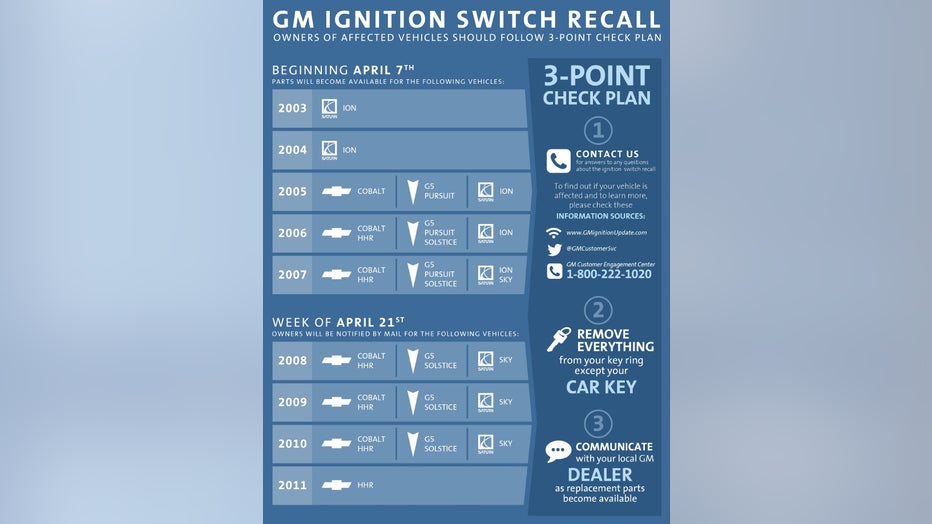 Infographic provided by GM