Home-security cameras helped police find Linda Sweezer's alleged killer


TACOMA, Wash. – Pierce County sheriff's detectives used home-security video to track down the alleged killer of 64-year-old Linda Sweezer after her car broke down while he was trying to dispose of her body, according to newly released court documents.

Lance G.F. Rougeau pleaded not guilty to first-degree murder and first-degree burglary Monday in Pierce County. He was reserved on $1 million bail.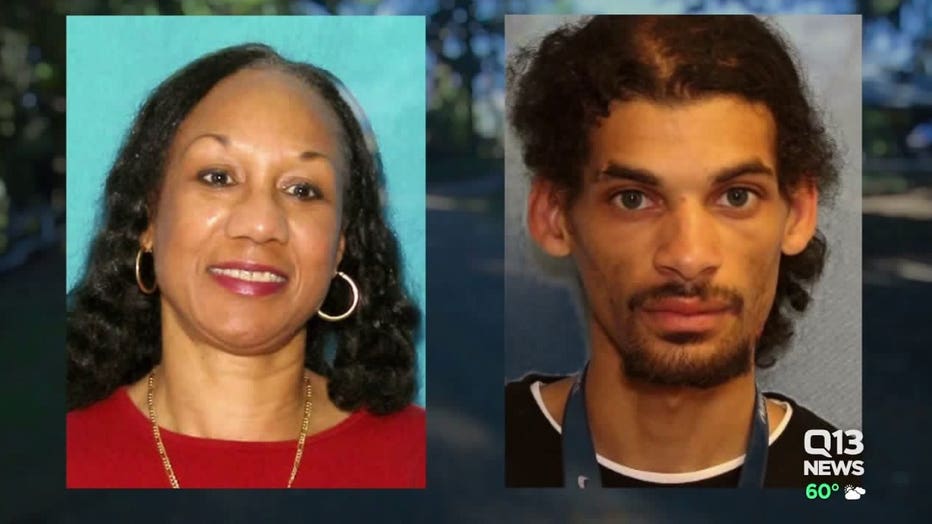 Linda Sweezer, left, and Lance Rougeau


According to court documents:

Sweezer's car was abandoned near a home near Bonney Lake that had a security camera about two-and-a-half miles from where her body was eventually found. Footage shows Rougeau standing on the porch of that home.

Detectives also found security footage near where Sweezer's body was found. They said that video shows two cars arriving at the same time, then a flash of bright light that they believe was an attempt to burn her body, followed by the two cars leaving.

A witness told detectives that he helped Rougeau get gas for Sweezer's car the morning of the murder. When that didn't solve the problem, Rougeau asked for a ride to Burien. The witness refused but did allow Rougeau to make two calls from their phone. Rougeau made two calls, including one to his brother. Police found Rougeau and his brother at their mother's home.

Though Sweezer's cause of death was strangulation, court documents also show that she had knife wounds to her neck, head and back.

Rougeau's DNA was found on the steering wheel of the car, and her car's key fob was found in a backpack in his mother's apartment.

Detectives said they found a large amount of blood in the trunk of Sweezer's car.