'I remember saying something is really wrong ... my legs won't work'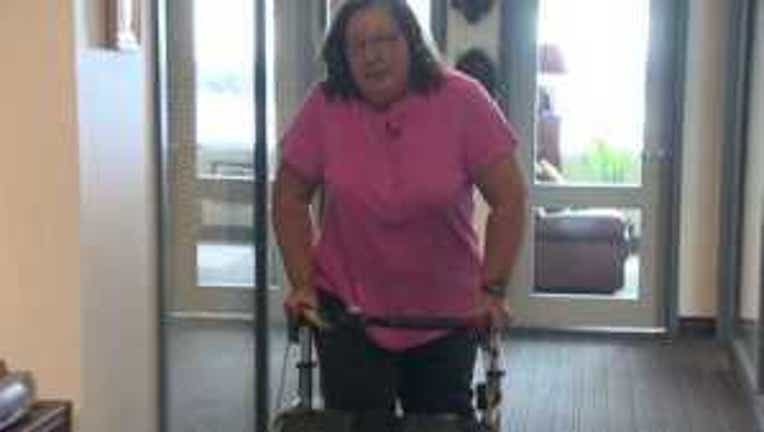 article
SEATTLE -- A Seattle woman has settled with Group Health Cooperative for $2.5 million after she said she was the recipient of "poor medical care" that led to permanent, partial paralysis in her lower extremities and other issues.

Her attorney, Jeffrey Campiche, said that Group Health providers' care was "lackadaisical" and negligent.



Shari Stoican said that on June 15, 2010, she was seen by a Group Health provider for hip pain, foot numbness and calf cramping. She was given an injection as treatment. When her pain continued, and worsened the next day, she contacted Group Health. The provider then made an appointment with Stoican to see a back specialist on June 21.

But Stoican's symptoms did not lessen and on June 18 she went to Group Health to complain that she was experiencing an increasing progression of her symptoms that included not just one of her feet, but both of them.

"I remember saying something is really wrong, really wrong, my legs won't work," Stoican said in an interview Thursday. "I could only take two or three steps at a time and I was falling much more."

She said a physician's assistant met with her and, while the PA noted that she had problems lifting her feet, the PA seemed "disinterested" in her symptoms and did not refer her to another physician or schedule her for an MRI.

When Stoican showed up for her appointment scheduled on June 21 with a back specialist, she was told she did not have an appointment and was referred again to a PA. She received an injection in her hip and was told to return in 4-6 weeks if her symptoms continued.

Later that day at a physical therapy appointment, the therapist was alarmed at Stoican's symptoms and recommend that she immediately meet with an orthopedic physician.

"Had Shari seen the physician she had scheduled to see, or if the PA had conducted an adequate neurological exam, an MRI would have been ordered. Instead, things went needlessly from bad to worse," her attorney Campiche said.

"I lost control of my bodily functions ... and that was the most demeaning time of my life," Stoican said.

An MRI revealed a rapidly growing cyst on her spine was destroying nerve tissue.

"It was catastrophic to me as a human being in the final outcome," Stoican said.

Campiche said, "There was no question in this case that caused her paralysis and loss of nerves was the cyst, and the delay was the reason for the permanentcy of her condition."

Stoican said, "I really believed in the medical profession, that if you tell a doctor what's wrong, they would listen to you."

Group Health released a statement that said:

"Our physicians and other health care team members work hard to ensure that the care and service we provide meet their patients' expectations and needs.

"At Group Health our physicians refer patients to medical imaging (MRI) based on their condition and symptoms. The attending physician can order an urgent reading of a medical image if the patient communicates acute symptoms or there is an emergent injury. This means the imaging will be read by radiology immediately. If the patient does not communicate critical symptoms or an emergent issue is not apparent, the reading of the image is delivered within the next business day.

"We can't go into detail about this case because federal and state laws prohibit us from discussing any information about our patients. When we hear that a member has had a less-than-positive experience with Group Health we take it seriously and review our process and approach to care, and make adjustments when warranted."