King County Report: Potential dam failure puts 25,000+ people in danger
KING COUNTY, Wash.-- The Cedar River flows gently just north and east of Maple Valley on its way to Renton and then Lake Washington and eventually Puget Sound.  It will pass through neighborhoods, past parks and schools and homes. Come rainy season it, and most every other river in our area, can become a raging torrent and in extreme circumstances flood communities alongside it.

But, a concerning report on dams shows these low-lying areas are in more danger than most of us thought, if there's a catastrophic failure of any of our dams far upstream in the Cascade foothills. The consultant's report, commissioned by the King County Flood Control District, says up to 25,000 people could be in harm's way due to emergency plans that are outdated, untested, or in some cases both.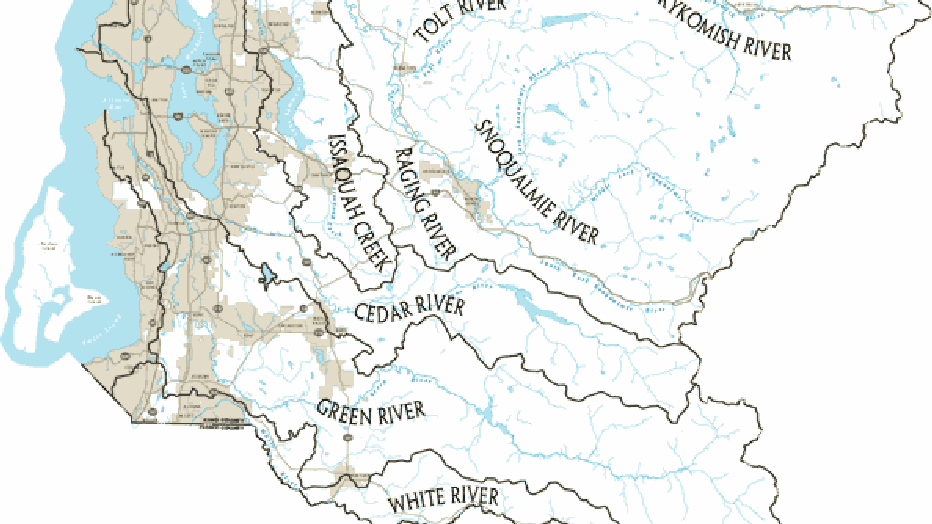 "What we found when we analyzed that," says King County Councilman Reagan Dunn, "there were huge gaps in our emergency response."

Dunn is also chairman of the King County Flood Control District. It was the catastrophe in February at the dam outside of Oroville, California, that made Dunn curious about our emergency preparedness.

"People forget there are four very substantial reservoirs upstream all throughout the foothills of King County," says Dunn.

He says the report released this week shows of the 60 of the high-risk dams in King County, only three had completed the emergency drills that are required twice a decade. He some evacuation routes were out of date and emergency shelters had not been selected in some cases. The potential impact in a worst-case scenario could be felt in the loss of tens of thousands of lives and billions of dollars in economic activity.

"I think people were asleep at the switch," says Dunn. "I think people have decided that the dams must be safe. But, we've learned from what happened in Houston and what happened in Oroville -- that's not a safe assumption."

Last year, the entire Northwest region participated in an emergency drill called "Casadia Rising," based on a scenario of a possible magnitude 9.0 off-shore earthquake that's considered overdue for our area. But, Dunn says no one considered dam integrity as a potential problem.

"You could have a tidal wave coming from the foothills of the Cascades," says Dunn. " take a huge amount of life."

The timing couldn't be better for taking a look at emergency plans. This year's winter is expected to be a La Nina winter. Historically, that means wetter and colder than normal conditions for our region. A large snowpack that melts in a hurry can be a big problem downstream -- especially for a population that's not ready to get out at a moment's notice.

"These dams are designed to be a shock absorber for the water, to hold it back and reduce the flows downstream," says Dunn. "But at some point, like we saw in Houston, literally the emergency flood gates had to open to make sure the structure itself is preserved."

The county will be updating emergency action plans for all the bodies of water that could be impacted by flood. They also are considering instituting a county-wide flood education program to add to their already comprehensive list of resources and tools available on the county's website.

"When you talk about the number of lives that are in peril, it's a serious issue."