Lori Vallow trial: 'Cult mom' to learn fate after conviction for killing her two children
Lori Vallow is set to learn her fate in prison on July 31 after an Idaho jury found her guilty of first-degree murder, conspiring to commit first-degree murder and grand theft.
FOX News reports Vallow was convicted May 12 of killing two of her children, J.J. Vallow and Tylee Ryan, and conspiring to kill her husband's first wife, Tammy Daybell. The jury also convicted her of grand theft for collecting her children's Social Security benefits after their deaths.
Chad Daybell is still awaiting trial. He and Vallow had initially been set to have a joint trial, but Daybell filed motions to sever, and Vallow refused to waive her rights to a speedy trial.
J.J. and Tylee went missing in September 2019, around the time investigators believe they were murdered on Daybell's Idaho property.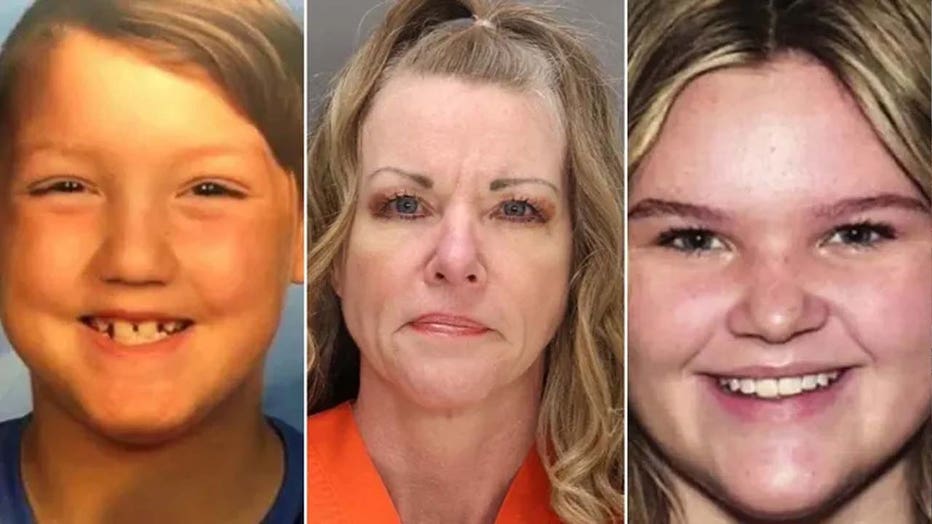 Vallow was convicted of killing two of her children, J.J. Vallow and Tylee Ryan, around September 2019, and conspiring to kill her husband's first wife, Tammy Daybell, in October 2019. (Fremont County Sheriff/ Rexberg Police Department)
The next month, Tammy Daybell died. At first, investigators listed her cause of death as natural, but prosecutors revealed in court that she died of asphyxiation. 
In November 2019, Vallow married Daybell in Hawaii. Photos show the newlyweds, who were bound by their shared apocalyptic religious beliefs, smiling and wearing leis on a beach while Vallow's children were still considered missing.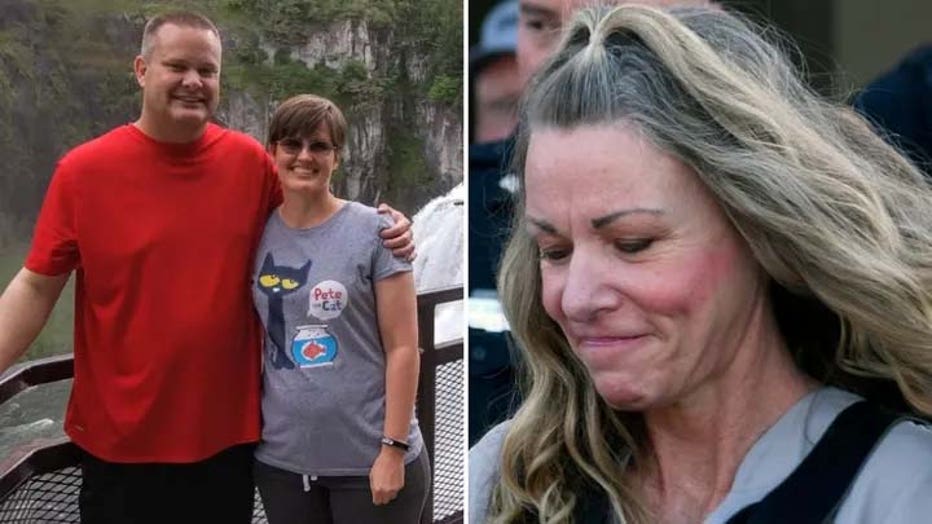 Lori Vallow, right, and Chad Daybell are accused of killing Vallow's two kids and Daybell's first wife. (Facebook and Tony Blakeslee/East Idaho News)
In June 2020, investigators found J.J. and Tylee's bodies buried on Daybell's Rexburg, Idaho, property. J.J. had been wrapped in plastic and died of asphyxiation by a plastic bag over his head. 
Tylee's manner of death remains unknown. Her body was dismembered, and her remains were burned before she was buried, prosecutors revealed during the trial.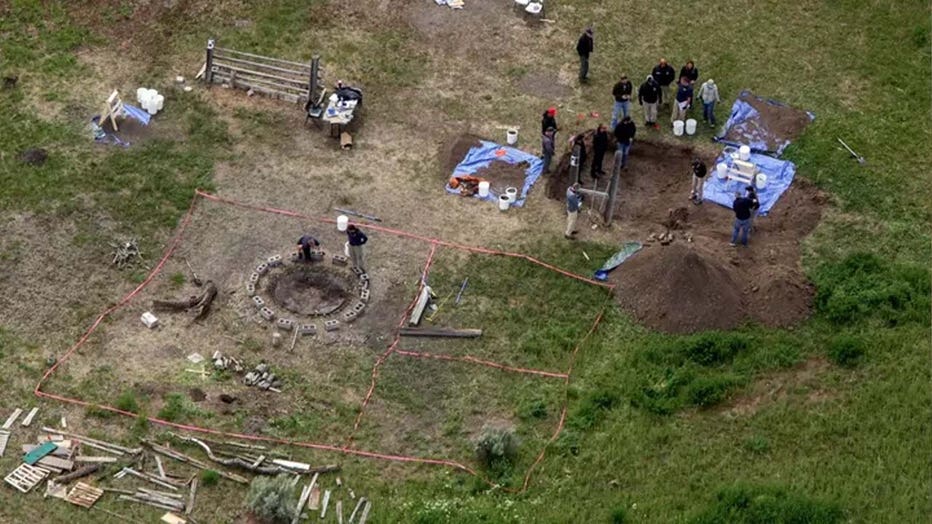 In this aerial photo, investigators search for human remains at Chad Daybell's residence in Salem, Idaho, on June 9, 2020. (John Roark/The Idaho Post-Register)
Vallow and Daybell met in 2018 at the Preparing a People conference, where they bonded over their beliefs about the end of days and shared the idea that they had been married in a past life, FOX 10 Phoenix reporter Justin Lum tweeted from inside the courtroom last month.
They referred to each other as Biblical figures named James and Elena and discussed their beliefs that people can have light or dark spirits — some so dark that they could be considered zombies, prosecutors said, according to Lum.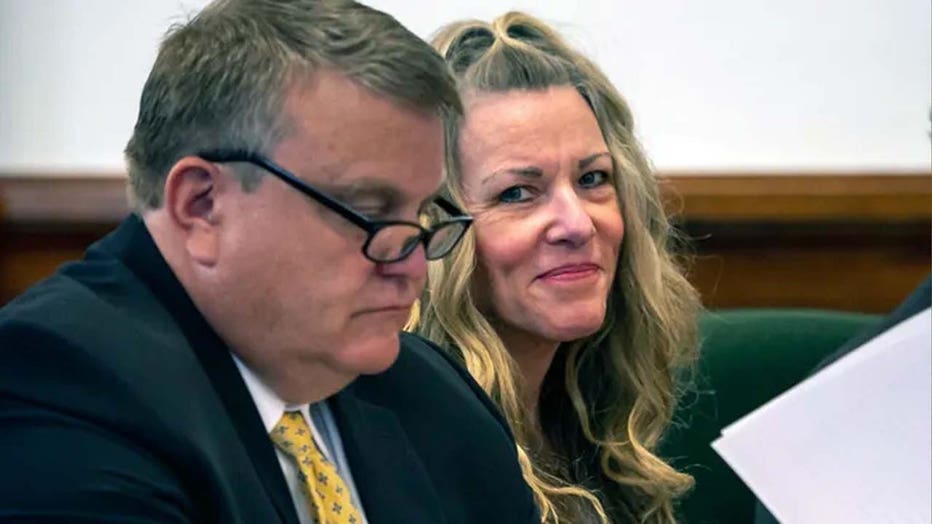 Lori Vallow Daybell, 49, and her most recent husband, Chad Daybell, 54, are accused of killing two of Vallow Daybell's two children and collecting social security benefits in their names after their deaths. (Tony Blakeslee/East Idaho News)
Vallow's defense team attempted to push blame on Daybell in its closing statements, saying that Vallow "spent her whole life protecting her children," but the jury ultimately placed direct blame on Vallow for her children's deaths.
RELATED: Lori Vallow indicted in Arizona on conspiracy to murder 4th person
Get breaking news alerts in the FREE FOX 13 Seattle app. Download for Apple iOS or Android. And sign up for BREAKING NEWS emails delivered straight to your inbox.
Vallow is now facing charges in Arizona in the October 2019 attempted murder of her niece's former husband, Brandon Bordeaux, on October 2, 2019.