Neglected pitbull with volleyball-sized tumor finds forever home after life-saving surgery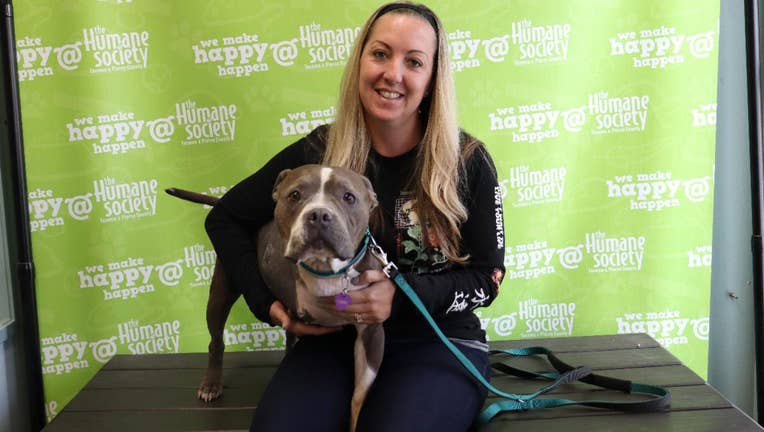 article
TACOMA, Wash. - A 5-year-old pitbull with a massive tumor, who was brought into the Humane Society of Tacoma-Pierce County with 40 other neglected animals, has been adopted by one of her caretakers after getting life-saving surgery. 
Libby the pitbull was brought in on Aug. 17 with a 10-pound tumor on the bone of her upper right leg that made her immobile with pain. The tumor swelled to the size of a volleyball. 
She came in as a stray. 
Shortly after she was brought in, 21 other animals were brought into the shelter from an overcrowded location. Two parakeets, five geckos, one bearded dragon, eight snakes, four rabbits and one kitten were brought in.
Less than 24 hours later, 18 cats were brought to the shelter by Pierce County Animal Control after being removed from a one-bedroom apartment. The cats had been living in inches of feces and urine, with little interaction from people, according to the Humane Society for Tacoma and Pierce County.
All the animals are being given individual attention and medical care. 
As of Sept. 26, Libby, now named 'Wiggles,' had an operation to remove the tumor and have her leg amputated.
However, shortly after that procedure, she was diagnosed with aggressive bone cancer and vets gave her a shortened life expectancy. 
Wiggles was adopted by one of the veterinary technicians who cared for her during her recovery. She's hoping to give the tri-pod dog a loving and comfortable rest of her life.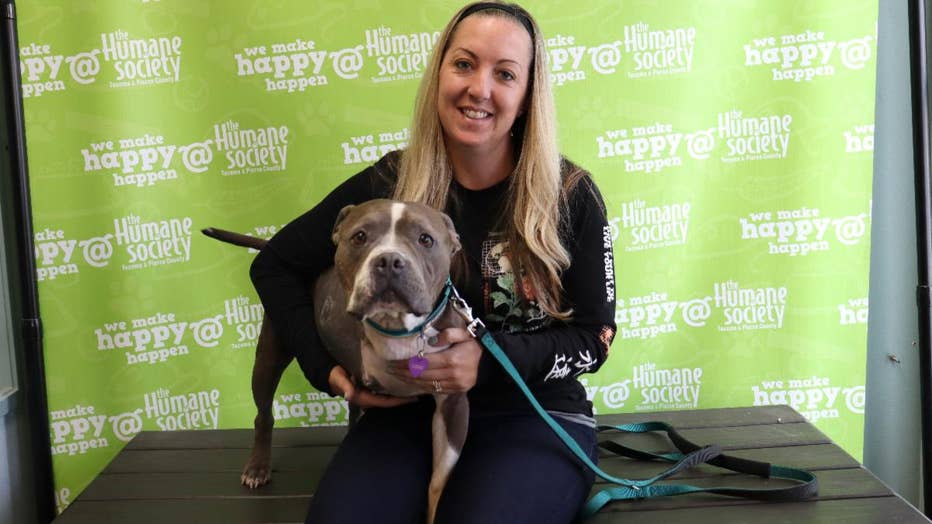 According to her adopter, Wiggles loves spending her days playing with her dog siblings, snuggling with her human sister and taking naps on the couch wrapped in blankets. 
If you'd like to donate to the shelter to help with current and future animals like Wiggles, you can do so here.