Neighbor helps rescue pilot, passenger after helicopter crashes in lake near Arlington
UPDATE: 

A 70-year-old pilot from Arlington has died after his helicopter crashed in King Lake Tuesday afternoon. Cause and manner of death, as well as identification, are pending from the Snohomish County Medical Examiner.


---


ARLINGTON, Wash. -- A Snohomish man is in critical condition and his friend is in serious condition after the single-engine helicopter they were in crashed into a lake southeast of Arlington Tuesday afternoon.

The two men crashed into King Lake about seven miles north of Granite Falls just before 1 p.m. Tuesday.

"There was a significant loud bang—almost like an explosion, but there was no fire," said Dr. Jeffrey Abrams, who witnessed the crash.

A sputtering engine from the Snohomish County sheriff's dive boat, which was setting crash markers, is about all you could hear Tuesday evening.

Abrams and his wife Lillie live along King Lake and saw the single-engine, two-seater helicopter crash into the water.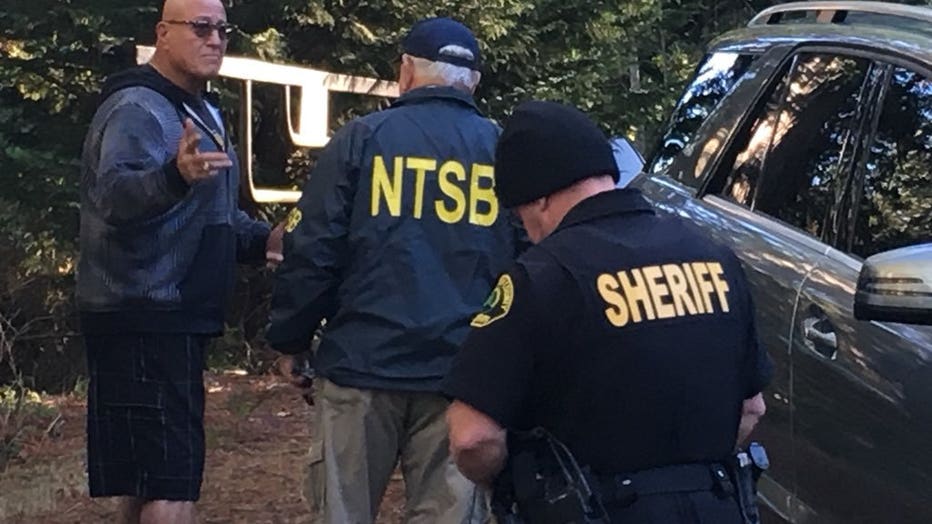 "I just--I couldn't believe it happened, said Lillie Abrams. "I knew I had to get help as soon as I could, so I yelled at him. I said go down there—get him out of the water and I called 911."

The pilot and passenger barely made it out of the helicopter alive.

"I had this little tiny dingy and I grabbed a couple of life jackets and went out after them," said Jeffrey.

The pilot was his own neighbor, who lives down the street.

"He wasn't moving and he was face down in the water," said Jeffrey. "I hooked his flight jacket onto the front of the boat ... lifted him up and brought him close to the boat, tired to compress the chest to see if I could get any water out of him or revive him."

The passenger--in serious, but stable condition--told Jeffrey he was a family friend.

"I was fairly hopeful that we could save them both--I don't know," said Jeffrey. "That's up to the man upstairs."

A serene scene Tuesday evening as wet clothes from the men on board were the only sign left of struggle as the helicopter still sits 31 feet under water.

"It's a heart-stopping experience when you see something like that," said Lillie. "The first thing you got to do is you just got to start praying immediately."

Officials still don't know what triggered the crash. The Department of Ecology was also on scene trying to figure out how much gas may have spilled into King Lake.

NTSB said they'd be back out Wednesday trying to figure out what caused this helicopter to crash. In the meantime, there's still no definitive date for when the privately owned helicopter will be removed out of the water.