New curse? Severed goat's head dropped off for Cubs owner


CHICAGO -- A goat's head was delivered to Wrigley Field on Wednesday, addressed to Cubs owner Tom Ricketts, and police are investigating the dropoff of the "intimidating package," officials said.

Cubs spokesman Julian Green said an unidentified person dropped off a package with a goat's head at Gate K of the ballpark at 1060 W. Addison St.

Police were called to Wrigley Field at about 2:30 p.m. because of the "intimidating package," said Police News Affairs Officer Veejay Zala. News Affairs did not have further details of the incident, but police are investigating, Zala said.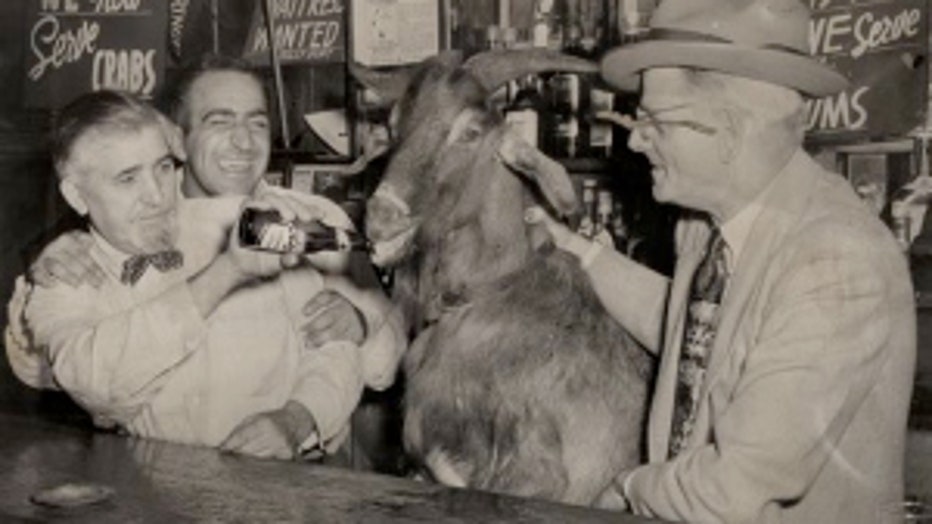 The late William Sianis, left, owner of the Billy Goat Tavern, with his goat, reportedly put a curse on the Chicago Cubs in 1945 when his goat was denied entrance to Wrigley Field. His curse was that the Cubs would never win a World Series; the curse


The Cubs are in the middle of highly publicized negotiations with city officials and neighborhood interests regarding proposed changes at the ballpark, including whether the team should be able to install a Jumbotron-like scoreboard and increase the number of night games from 30 to about 40.

Goats are part of Cubs lore, dating back to a supposed curse placed on the team by the late Billy Goat Tavern owner William Sianis during the 1945 World Series after Sianis' goat was denied entrance into the park. Columnists including Mike Royko and David Condon helped popularize the legend, and Cubs officials over the years have repeatedly denied the existence -- or at least the relevance -- of the curse.

Ricketts was unavailable for comment Wednesday night.

The Cubs' game Wednesday against the Brewers was postponed because of rain. The goat head incident was unrelated, team officials said.

-- Chicago Tribune