Passengers: We still feel safe even though man tried to run aboard ferry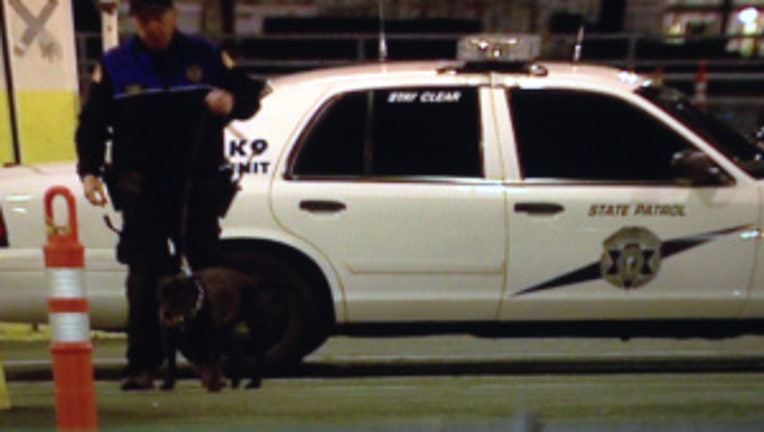 article
SEATTLE -- Police chased a man who ran onto a Bremerton Ferry Monday evening and arrested the suspect in front of dozens of witnesses, but passengers we spoke with say the incident does not worry them.

Officers say thee man they arrested is Matthew Allen. He has had several encounters with law enforcement over the last few weeks and two of those arrests were made near the Coleman Ferry docks.

Security is very tight at the ferry terminal. Officers with K9s check out all the vehicles that board the boats before every sailing.

Folks who take the ferry on a regular basis say they feel quite secure.

Longtime ferry passenger, Josh Evans, said, "I feel like it's pretty secure. There's a lot of security I feel. A lot of employees taking care of it. Not a lot of places to hite on the ferry or anything like that so. Usually you got the safety of your car too. So, makes it pretty safe."

Other passengers agree with him.

Another frequent passenger, Walter Frati, said, "This place is pretty secure. The state patrol patrols the ferries and the docks pretty well around here. So, I'm not worried about it at all."

Police say you should be aware of your surroundings on the ferry. They tell us to let passengers know that, "If you see something. Say something."