PHOTOS: Police rescue kittens from storm drain in Marysville
MARYSVILLE, Wash. - A heartwarming rescue operation unfolded in Marysville as two tiny kittens found themselve trapped inside a storm drain over the weekend. 
Marysville Police Department (MPD) shared photos of the rescued kittens on their official Facebook page on Saturday.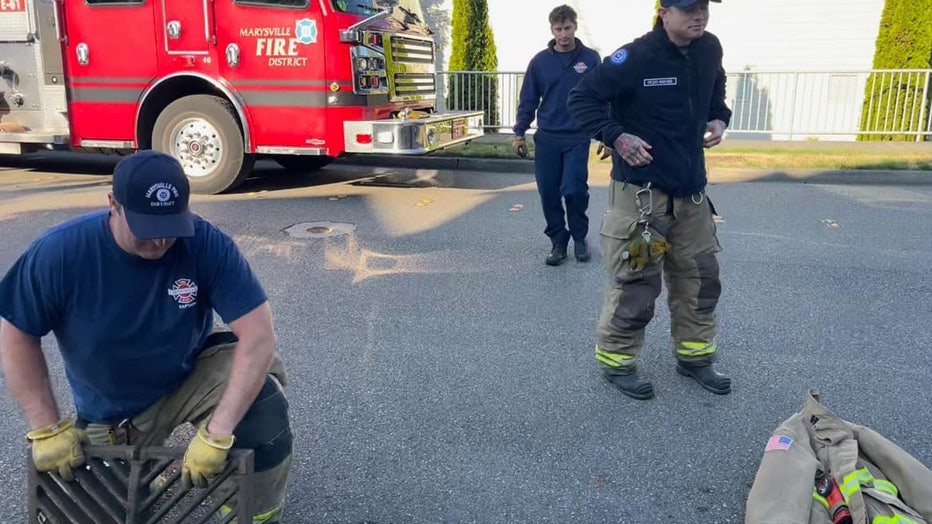 Marysville Police Department
The fateful call for help came from neighbors near Marysville-Getchell High School who reported hearing the crying cats.
MPD Community Service Officer Mette arrived at the scene and promptly assessed the situation. Recognizing the need for specialized expertise, the officer contacted the local fire department for assistance.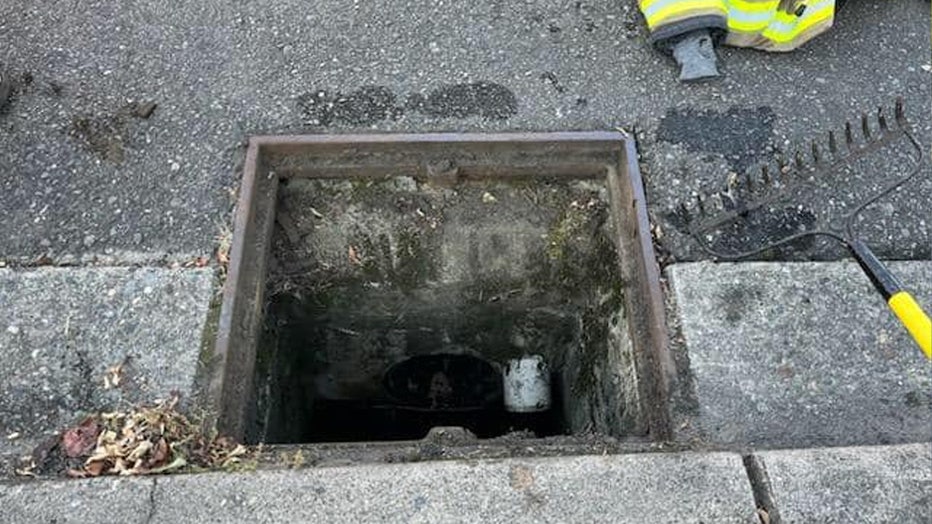 Marysville Police Department
Firefighters swiftly lured one of the kittens out of a narrow pipe beneath the roadway. The other kitten was found in a nearby yard.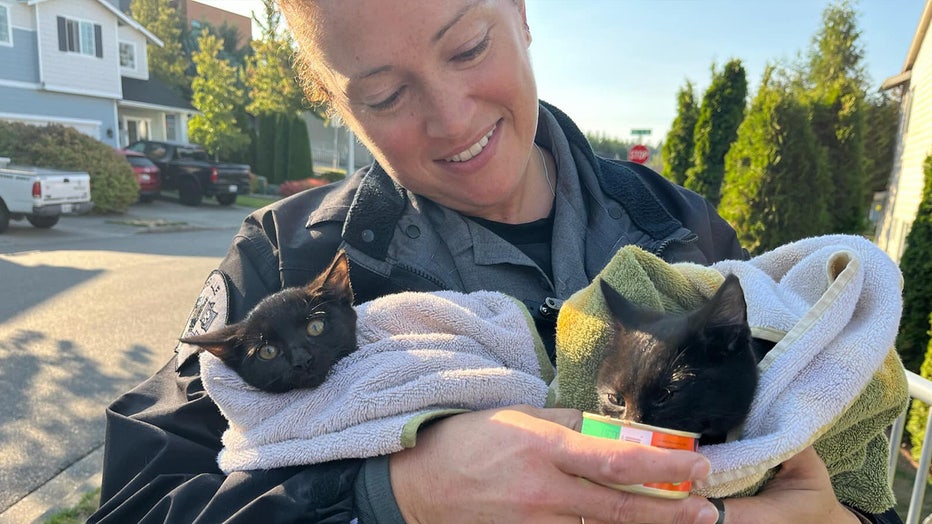 Marysville Police Department
In a heartwarming conclusion to the rescue operation, both kittens were taken into the care of the Everett Animal Shelter. The shelter's dedicated staff will provide them with the care, attention, and love they need as they recover from their frightening ordeal.