WATCH: Mount Vernon police officer shot in head identified, still fighting for his life in hospital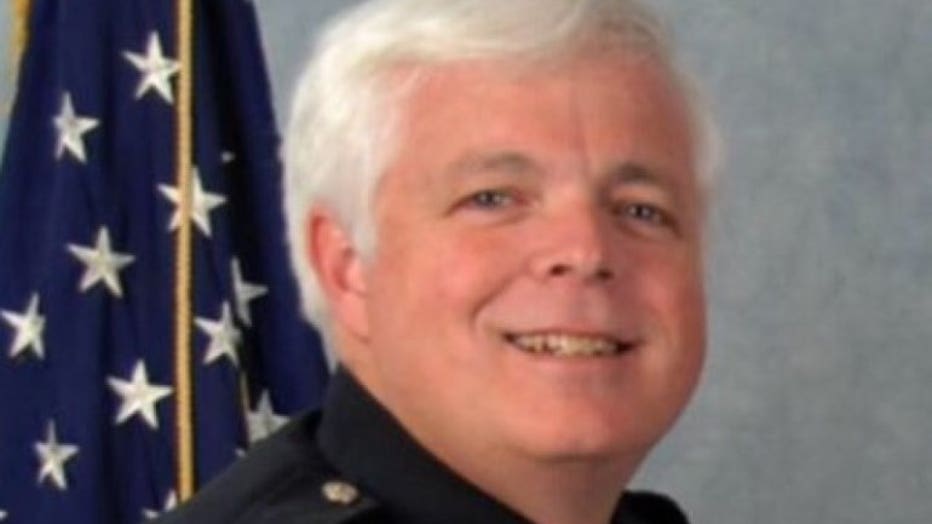 MOUNT VERNON, Wash. -- The Mount Vernon Police Department on Friday identified the  61-year-old  officer who was shot and critically wounded Thursday evening. He remains hospitalized in critical condition.

Mount Vernon Police Lt. Christopher Cammock said at a Friday briefing that Officer Mike "Mick" McClaughry suffered a gunshot wound to the head while investigating a reported shooting in a Mount Vernon neighborhood.

Cammock said McClaughry is a father of three who started working with the Mount Vernon Police Department in 1985.

Cammock said, "Service might not adequately describe what Mick has done for our community," saying he was the first to run a drug abuse resistance education program, becoming a father figure to many in the community. He has also been a field training officer, training most of the officers who work at the police department.

McClaughry remains in critical condition at a Seattle hospital.

An adult who is suspected of being the gunman, and two juveniles have been arrested in connection with the shooting.

 

A "primary suspect" was taken into custody early Friday, following an hours-long standoff, along with two other suspects, the patrol said.

"The suspect who allegedly shot at officers barricaded himself in a residence ... and continued to fire shots at officers on scene throughout the evening," the patrol said in a statement. "Officers from multiple agencies responded to the scene and closed roads in the immediate area. Hostage negotiators spent several hours communicating with the suspect."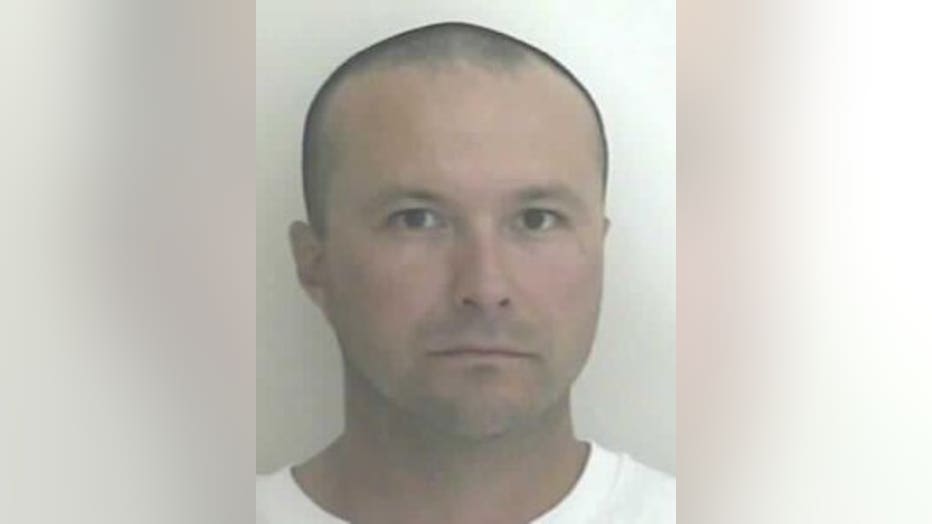 Ernesto Rivas (DOC photo)


Q13 News is identifying the suspect as Ernesto Lee Rivas, Sr., a 44-year-old Mount Vernon man with a lengthy criminal history.

Police have not yet identified the suspect, but Q13 News is releasing his name after verifying the information through several channels. We spoke with a neighbor near the scene who identified a man living in that home as Rivas. We confirmed through court records that a 44-year-old man by that name was living at the residence. Police told us the suspect was 44 years old. Jail records then showed Rivas had been booked into Skagit County Jail overnight.

Washington State Patrol Sgt. Keith Leary told reporters earlier the officer had been wounded Thursday evening while responding to the call about a shooting victim and a suspect began shooting from a house, hitting the officer.

Leary said the victim from the initial call was grazed by a bullet and was taken to a local hospital for treatment. It wasn't immediately known if the two shootings were connected, Leary said.

The wounded male police officer with some 30 years on the job was initially taken to Skagit Valley Hospital, before being transferred to Harborview Medical Center in Seattle with a gunshot wound to the head, according to hospital spokeswoman Susan Gregg.




The latest press release from WSP did not provide any more information regarding the other two people taken into custody.

"He is a violent offender," Leary had told reporters of the suspect while the standoff was still going on. He added that officials don't know why the suspect fired at the officer.

In 1998, Rivas was charged with 13 felony counts related to the abduction, interrogation, and assault of four people in 1997 who he suspected of stealing the necklace of an acquaintance.

Initial charges included multiple counts of first-degree kidnapping, and one count of first-degree robbery – crimes that carry the possibility of life in prison. Charges also included multiple counts of witness intimidation and second-degree assault, according to Yakima Superior Court Records.

As part of a plea deal that helped Rivas avoid a third strike and a possible life term, he pleaded guilty to two counts of unlawful imprisonment and one count of second-degree theft. He was released from DOC in 2009.

As for the statements from the detective made at the time, which are attributed to the Yakima Herald-Republic, we have to give credit for those. Those were taken from old articles written at the time of trial and are not in court documents.

The neighborhood in Mount Vernon, about 60 miles north of Seattle, was closed by police while officers and a SWAT team were attempting to negotiate.

Skagit Valley College said Thursday night that because of police activity the Mount Vernon campus was in lockdown and closed. The school tweeted "everyone get inside and stay inside."

The shooting comes less than a month after a Tacoma police officer was killed responding to a domestic violence call. Officer Reginald "Jake" Gutierrez, 45, was fatally shot Nov. 30. The suspected gunman was killed by a sheriff's marksman, ending an 11-hour standoff.