Winter storm watch issued for Cascades, Olympics ahead of busy holiday travel


SEATTLE -- A winter storm watch has been issued for the Cascades and the Olympics, which could bring snow accumulation and dangerous driving conditions to the passes for Thanksgiving and the Apple Cup.

Meteorologist Katie Boer says heavy snow is possible above 3,000 feet, which is at pass levels, and total snow accumulation could reach 16 inches.

More than two feet of snow is possible on mountain summits.

The heaviest snowfall is expected Thursday evening and night, falling at a rate of about an inch an hour.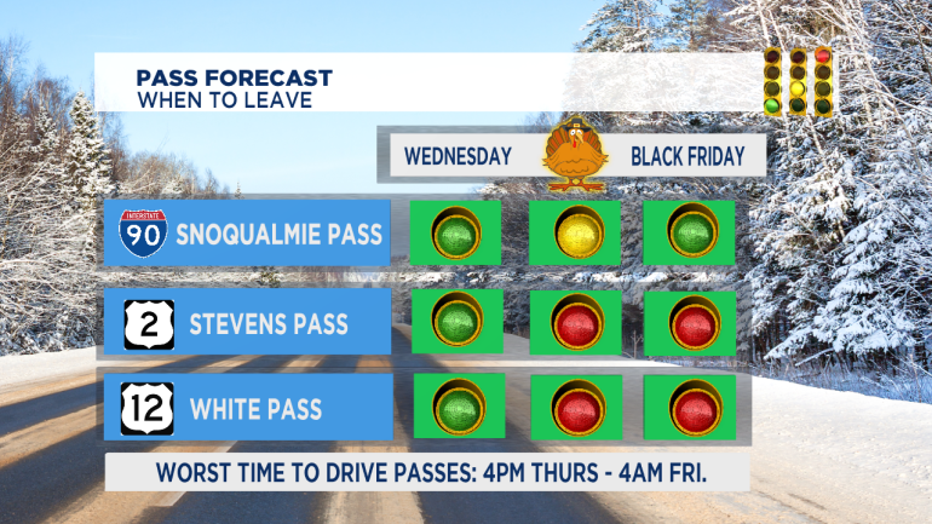 THANKGIVING: Heavy snow at pass levels possible after 4pm


FRIDAY: Heavy snow at pass levels possible especially early before 6am


Chains might be needed -- or even required -- at times on Thursday and Friday.

If you're in the lowlands, you can expect a rainy and breezy Thanksgiving, with winds from 15-25 mph.

If you're driving to Pullman for the Apple Cup, here's your big game forecast: