12th Man making their presence felt in New Jersey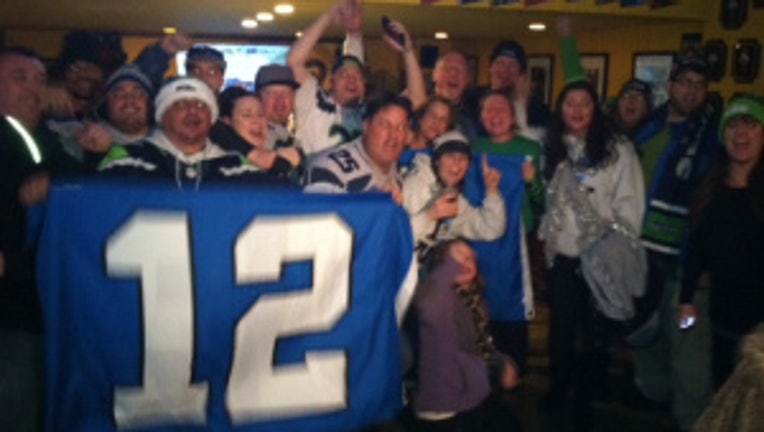 article
NEW JERSEY - Another Seahawks Game Day, and the 12s are out in force.

But this isnt CenturyLink

Field. this is 3000 miles away at MetLife Stadium in New Jersey.

"I've been to five road games this season, and more and more fans seem to come every week", says Hawk fan Tony DiCiccio.

It's not just Hawk fans from Western Washington, either.

"I have been a Seahawk fan since I was 7. I loved Steve Largent, and I've been a Hawk fan ever since", says Tony Scott, who traveled here from Washington DC for the game.

Even a contingent of New Yorkers are sporting the Hawks colors. I asked David Maranock if he gets strange looks from his friends and coworkers when he flashes the blue and green.

"Yeah, they think I'm kind of weird. I've never even been to Seattle, but I love this team. When they go to the Super Bowl I will be totally vindicated."

Carlow East, a bar on the upper east side, has become the Seahawks Manhattan headquarters.

The place is packed every Seahawks Gameday, with lines out the door at times. But today? With the Hawks facing the Giants?

Fuhgetabout it.