Accused King County child molester who skipped out on trial -- returns weeks later to surrender
article
FUGITIVE CAPTURED June 8, 2015 -- The King County Sheriff's Office says Mark Shewmaker showed up in a King County courtroom to surrender on Monday morning. FUGITIVE WANTED IN KING COUNTY May 11, 2015 -- A former Washington's Most Wanted fugitive on trial in King County for Domestic Violence and Child Molestation must have felt things weren't going his way. Prosecutors say 55 year old Mark Shewmaker didn't show up to court last Friday during jury deliberations and now has a $500,000 warrant for his arrest. King County detectives say Shewmaker started molesting an 8 year old girl in Covington in 2006 and the abuse continued until 2011. The victim told deputies that he would always ask her if she liked it.  Investigators say when her mom and step-dad were out of town in 2011, Shewmaker came into her room when she was sleeping and ran his finger down her face and lips and then kissed her to wake her up. She said she turned away so he wouldn't kiss her on the lips. She said his hands started massaging her back, stomach and chest under her shirt.  She told detectives she also touched her vagina over her underwear and she rolled over. She said this abuse happened more than one time. Shewmaker may be in the Yakima area where he has friends and family. He has a 2005 Black Suzuki motorcycle with WA license plate #9B1265. He was first featured on WMW on February 5, 2013. He surrendered on April 1st at the Yakima County Jail. Now, he is wanted again.  Crime Stoppers is offering a cash reward of up to $1,000 for information leading to his arrest. Call the hotline anonymously at 1-800-222-tips or go to www.crimestoppers.com to submit the information. If you spot him or know where he's hiding, call an anonymous tip into: CRIME STOPPERS: 1-800-222-TIPS You must call the Crime Stoppers hotline with your tip to be eligible to receive a cash reward for information leading to a fugitive's arrest. CLICK HERE for information on how to TEXT A TIP to Crime Stoppers. FUGITIVE CAPTURED April 1st, 2013 -- The King County Sheriff's Office says detectives spoke to fugitive, Mark Shewmaker's mother in Yakima, who told them her son was going to turn himself into the Yakima County Jail on his birthday -- which he did. He was wanted in King County on a $200,000 child molestation warrant that he ditched court on. FUGITIVE WANTED IN KING COUNTY Feb. 5, 2013 -- King County detectives are fresh on the hunt for wanted fugitive, Mark Shewmaker, and think he could be driving his SUV across the mountains to hightail it from the domestic violence case he's accused of. Detectives say on Monday morning, he came to court in Kent, spoke to his a defense attorney about his cases -- accused of child molestation and domestic violence -- then left. Detectives think from there, Shewmaker checked out of a local motel in -- and took off -- possibly for Yakima, where he has friends, and both his driver's license and car come back to an address there. He's 52 years old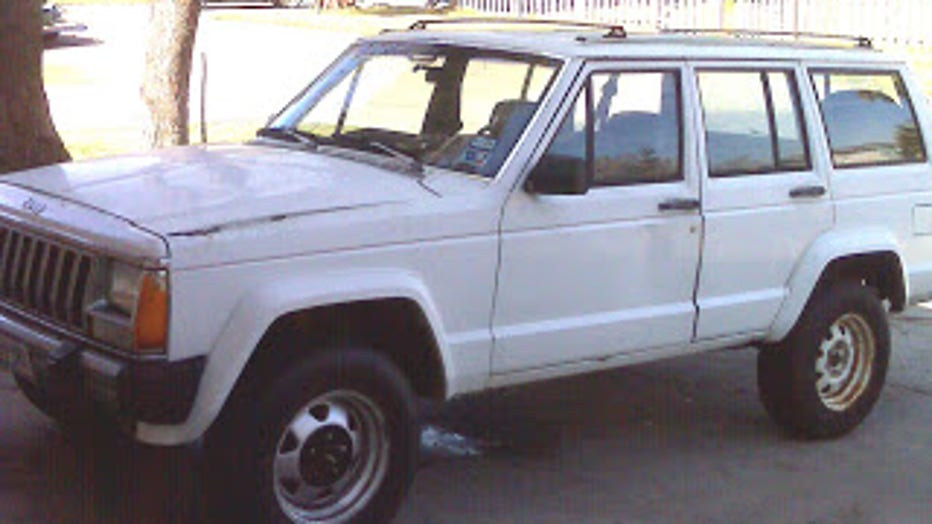 Here are the details on his SUV, with photo that looks like it.
Here are the details on MARK SHEWMAKER: Age: 52 Wanted for:
If you now where this accused child molester is, call an anonymous tip into: CRIME STOPPERS: 1-800-222-TIPS You must call the Crime Stoppers hotline with your tip to be eligible to receive a cash reward for information leading to a fugitive's arrest. CLICK HERE for information on how to TEXT A TIP to Crime Stoppers.