American Matthew Miller starts North Korean prison sentence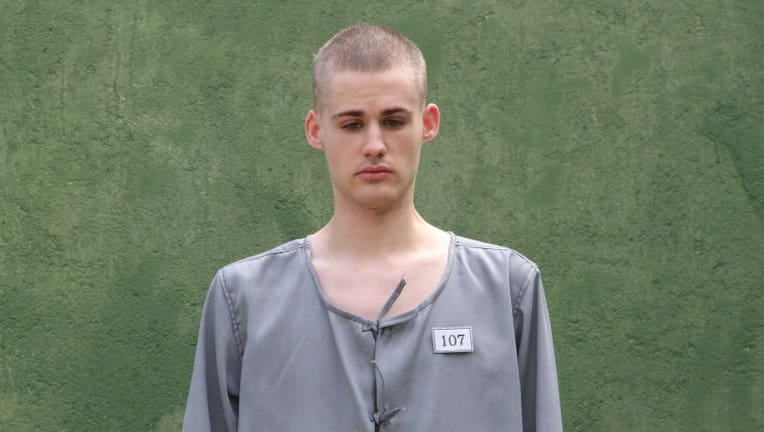 article


(CNN) -- The American held in North Korea, Matthew Miller, begins his six-year sentence of hard labor on Thursday.

A North Korean government official released a photo of Miller, taken on Wednesday. Dressed in a blue-gray prison garment with the number 107 and his head shaved, Miller is seen with his eyes downcast, staring away from the camera.

Details about where he'll serve his sentence or what labor he will be required to do were not released.

Miller was convicted of committing "acts hostile" to North Korea and sentenced earlier this month. North Korea has accused him of ripping up his visa on arrival to the country so he could go to prison and expose human rights violations there, according to the state-run Korean Central News Agency.

KCNA described him as "rudely behaved," saying he was sent to infiltrate prison as part of a United States campaign against North Korea.

"He perpetrated the above-said acts in the hope of becoming a world famous guy and the second Snowden through intentional hooliganism," state media said.

Before being sent to prison, Miller asked his family for help in a phone call on Wednesday, according to a source.

He has also written a letter imploring U.S. officials for help. The letters have been sent to Miller's family in which he addressed Speaker of the House John Boehner, Sen. Mitch McConnell, Sen. Dianne Feinstein, Sen. Barbara Boxer, former Secretary of State Hillary Clinton and first lady Michelle Obama.

Miller's family lives in Bakersfield, California, and has not spoken to the press.

Miller told CNN's Will Ripley in a brief interview earlier this month in Pyongyang that he "prepared to violate the law of DPRK before coming here. And I deliberately committed my crime." But he didn't elaborate on what his "crime" was.

It's unclear whether his statements were made freely or under coercion.

Miller is a 2008 graduate of Bakersfield High School, according to CNN affiliate KBAK.

He traveled to North Korea this year after arranging a private tour through the U.S.-based company Uri Tours, which takes tourists into North Korea.

The U.S. State Department warns American citizens of arbitrary arrest and detention in North Korea.

Two other Americans, Kenneth Bae and Jeffrey Fowle remain detained in North Korea.