Chains required on I-90 at Snoqualmie Pass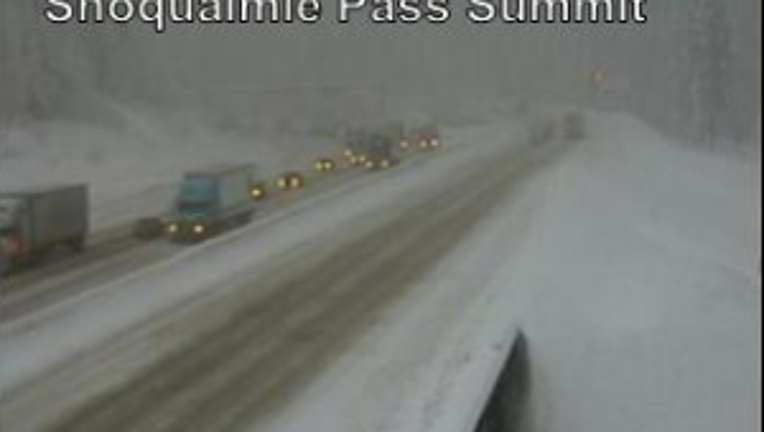 article
SNOQUALMIE PASS --Gear up for snow if you plan on driving over Snoqualmie Pass.

The Washington State Department of Transportation announced that eastbound lanes of I-90 were closed at Milepost 47 due to multiple collisions due to heavy snow.

Chains were required for all passenger vehicles headed over Snoqualmie Pass that weren't all-wheel drive at 2:45 p.m. Thursday. Compact snow and ice is on the roadway, and heavy snow is coming down.

Traction tires were required on vehicles headed over Stevens Pass. Traction tires were advised on White Pass.

For more information on driving conditions, visit the WSDOT website.