Dad of wildlife intern killed by lion: 'It was her dream job'


SEATTLE -- An African lion attacked and killed a young woman from Brier who was an intern at the Project Survival's Cat Haven animal park in eastern Fresno County, Calif., authorities said Wednesday.

A sheriff's deputy shot and killed the lion in an attempt to save her, but it was too late.

The victim, Dianna Hanson, 24, grew up in Brier and graduated from Mountlake Terrace High School in 2007 and from Western Washington University in Bellingham in 2011; she had studied biology.  On her Facebook page, she said she also worked as a lifeguard for the city of Shoreline.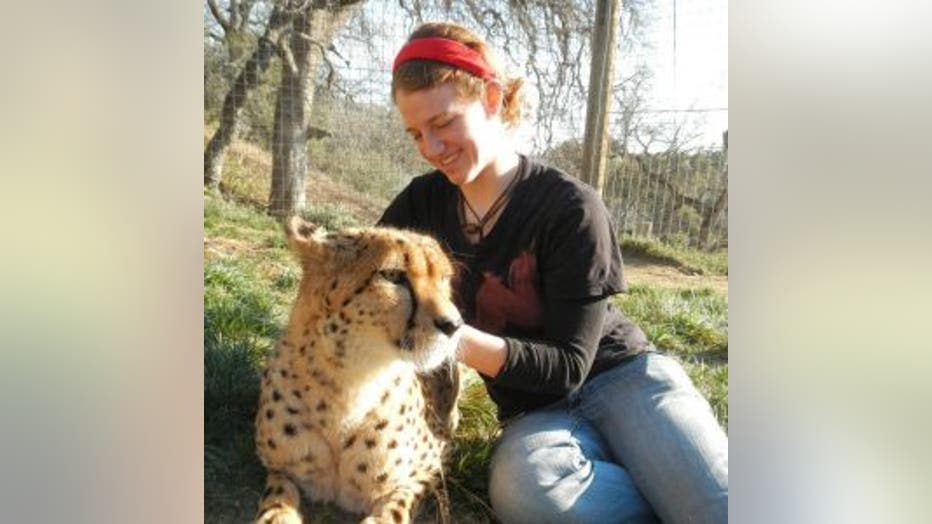 Lt. Tony Spada of the California Fish & Wildlife Department said she was killed by a 4-year-old male lion named Cous Cous  in an enclosure at the Cat Haven in Dunlap, Calif. The haven is permitted by the agency for exotic animals.

A co-worker tried to distract the animal during the attack, but the attempts failed. Spada said the lion was "dispatched" by a Fresno County sheriff's deputy who came to the scene.

According to the Fresno Bee, a visibly shaken and emotional Dale Anderson, who founded the wildlife zoo, said Wednesday afternoon the victim was a female volunteer intern who entered the lion's enclosure.

The lion had lived at the park nearly its entire life, Cat Haven spokeswoman Tanya Osegued said.

Cous Cous had been hand-raised at Cat Haven since he was 8 weeks old, said Osegueda.

California Department of Forestry and Fire Protection spokesman Ryan Michaels told The Los Angeles Times that emergency crews were called to the scene after a reported animal bite, but the victim was declared dead by the time they arrived. Michaels said the person was inside the cage when the attack occurred.

"Project Survival's Cat Haven promotes the conservation and preservation of wild cats in their native habitat by educating visitors and publicizing the work done by Project Survival Cat Conservation Group," its website states.

The victim's father, Paul Hanson, issued the following statement Wednesday night:

"Today,  my beloved daughter Dianna (age 24) was killed in a work accident at Cat Haven, a big cat refuge near Dunlap, CA. She was killed while working in the lion's cage. It's made the national news.

"Dianna really loved her 6-month internship at Cat Haven. She and I drove down there from Seattle on Jan 1 & 2 She was so excited at working in Cat Haven and living in California. Once there, she gave me the tour and showed me all the big cats there with which she would be working. Of course, Dianna being Dianna, her favorites were the tiger and the lion, CouCous, who killed her today. You can see on her Facebook page all the big cats she loved so much down there. Especially the linx and the very docile cheetah, Tango. He's in a lot of her posted photos.

"Please honor Dianna's memory by helping her favorite cause: preserving the remaining big cats in the world. She would ask us to do that for her.

"Di, we will always love you. And we will miss you so much. But I know that you will be happy. For now, you truly are in the eternal "Cat Haven"

"I love you

"Dad."

Project Survival said it would investigate whether safety protocol was followed.

Cat Haven is a 100-acre wooded sanctuary that is home to "some of the rarest cats in the world," including lions, tigers, jaguars and leopards, according to its website.