Democrat Kim Schrier advances, will face Dino Rossi in November for US House seat
article


OLYMPIA, Wash. (AP) — An open congressional seat in Washington state officially has its November matchup: Democrat Kim Schrier has advanced to the general election to face Republican Dino Rossi in the race for the 8th Congressional District.

The race is one of three GOP-held congressional districts in Washington that Democrats are hopeful of capturing in November, but it is the only one that is an open seat. Long-time incumbent Republican U.S. Rep. Dave Reichert is retiring. The seat has been held by Republicans since it was created in the early 1980s.

Also Monday, Democrat Sarah Smith advanced to the general election to face incumbent Democratic U.S. Rep. Adam Smith, who has represented the 9th Congressional District that includes part of Seattle for more than two decades.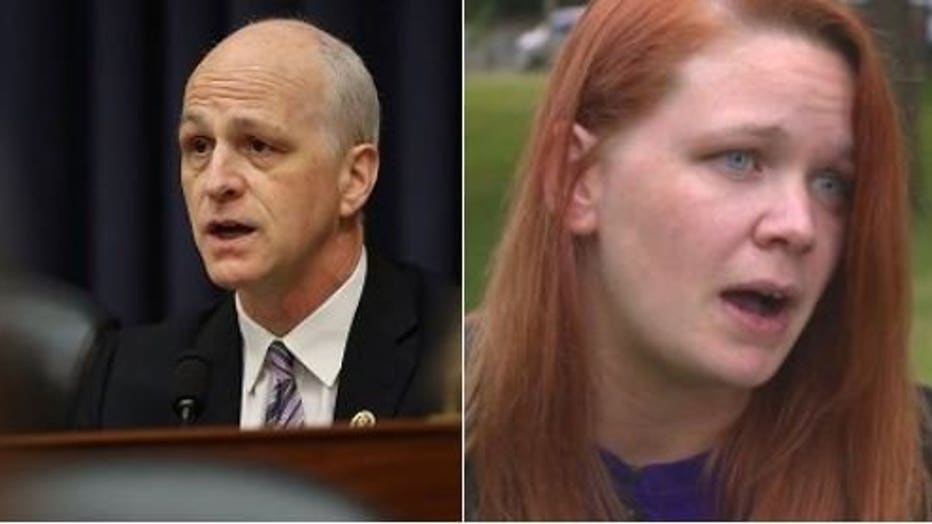 From left, Rep. Adam Smith, D-Wash., and candidate Sarah Smith, also a Democrat.


Under Washington's primary system, all candidates appear on the same ballot and the top two vote getters advance to the general election, regardless of party. Sarah Smith was recruited to run by Brand New Congress, the same group that backed Alexandria Ocasio-Cortez, who defeated Rep. Joe Crowley in New York's Democratic primary this summer.

After updated returns Monday, Schrier, a pediatrician, maintained her lead over attorney Jason Rittereiser and secured the second primary win spot for the 8thCongressional District race. Rossi, a former state lawmaker who had unsuccessful runs for governor and the U.S. Senate, advanced on election night.

The district includes the suburbs east of Seattle and stretches into the rural Cascade Mountains. It is among about two dozen across the country that are held by Republicans but whose voters chose Hillary Clinton over Donald Trump, making it a critical potential pickup for the Democrats trying to gain control of the House for the first time since 2010.

Rossi noted that he carried the district in his three previous statewide losses and said he's a better fit for the voters there.

"The people know me pretty well," he said. Schrier "comes with more Seattle politics and not 8th Congressional District politics."

Schrier countered that Rossi "is the one who is out of touch and a bad fit for this district" and pointed to the fact that he captured just over 43 percent of the vote as of Monday, while his three main Democratic challengers combined for a higher percentage.

Rossi said despite the national spotlight on the race, his focus will be on talking to voters of the district.

"I'm going to run like I'm one vote behind," he said.

Schrier said that even though it was a toughly fought primary, Democrats will pull together heading into November.

"We are all very aware that what is at stake in this election is far bigger than us," she said. "It's time to come together as a party and get this country headed in a better direction."

In the 3rd Congressional District in southwestern Washington, Republican Rep. Jaime Herrera Beutler advanced last week along with Democrat Carolyn Long, a professor at Washington State University-Vancouver. In the 5th Congressional District, Rep. Cathy McMorris Rodgers, a top Republican House leader, advanced along with Democrat Lisa Brown, a former chancellor of Washington State University who previously served as majority leader in the state Senate.